Powered by

EDUCATION PROGRAM SPECIALIST II - Ed Data Management Coordinator
Maryland Longitudinal Data System Center
Recruitment #18-005056-0016
| | |
| --- | --- |
| Department | MSDE-MD Longitudinal Data System Center |
| Date Opened | 11/16/2018 11:00:00 AM |
| Filing Deadline | 11/30/2018 11:59:00 PM |
| Employment Type | Full-Time |
| HR Analyst | Christopher King |
| Work Location | Baltimore City |
Introduction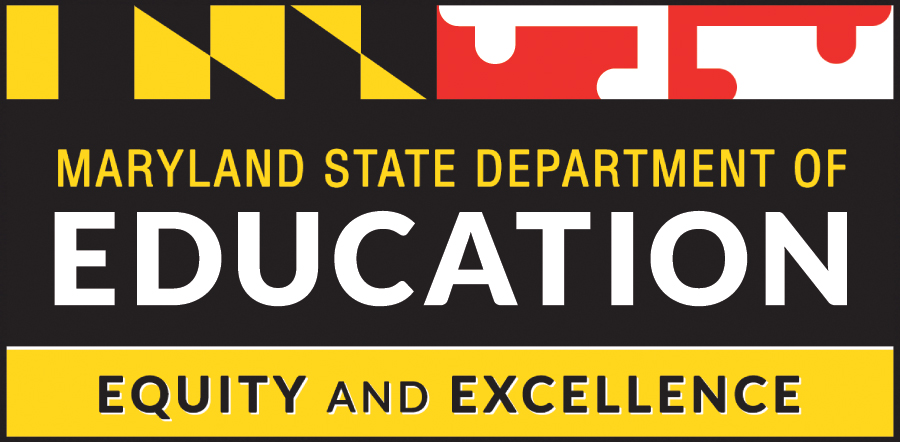 **MSDE PROMOTIONAL OPPORTUNITY FOR MSDE EMPLOYEES ONLY**
GRADE
State Salary Grade 22
Annual Salary Range: $64,608 - $103,743
LOCATION OF POSITION
Nancy S, Grasmick Education Building
200 West Baltimore Street
Baltimore, Maryland  21201
Main Purpose of Job
The MLDS Center is seeking a data management coordinator shared between MLDS Center and MSDE, Division of Assessment, Accountability, and Information Technology.  For the MLDS Center, the position serves as senior manager with a focus on managing the Center's data collection process, providing K-12 subject matter expertise to reporting and analyses produced by the Center, and generally serving as a liaison between the two agencies.  For MSDE, the position assists with the preparation of information reports, analyses and special projects related to the longitudinal data system reporting.
POSITION DUTIES
Manages and leads all aspects of data collection for the MLDS Center across state agency and partner organizations; Serves as the K-12 subject matter expert and provides support and analysis on Center information output; Manages select data collection processes from the local education agencies for MSDE; provides research and technical support to MSDE staff, contractors, and local school systems; Assists the MLDS management with the transmission and validation of state agency data through data validation and quality assurance reporting; and coordinates data collection and validation process for MLDS research reports and portal dashboards.
MINIMUM QUALIFICATIONS
EDUCATION: Possession of a Master's Degree or equivalent 36 credit hours of post-baccalaureate course work from an accredited college or university.
EXPERIENCE: Four (4) years of administrative or teaching experience in or affiliated with an education program; this experience to include coordinating or administering an education research program or education research related area. Experience in statistical analysis, applications development and research, or data management preferred; SAS (Statistical Analysis Software) experience desired.
DESIRED OR PREFERRED QUALIFICATIONS
Knowledge of P-12 MLDS and educational web portals such has Learn MD portal; knowledge of P-12 accountability program methodologies; skill in providing training and train-the-trainer session for LEA accountability personnel; skill in maintaining effective working relationships with internal and external teams; skill in managing timelines and deadlines; ability to interpret federal regulations; ability to organize and manage multiple tasks; ability to communicate clearly and effectively, both orally and in writing.
LIMITATIONS ON SELECTION
Proof of eligibility to work in compliance with the Immigration Reform and Control Act and travel throughout the state are required.  Any misrepresentation of academic or experience requirements for this position may result in non-selection or termination of employment.
Conclusion
For immediate consideration please submit your application by November 30, 2018 - Open until filled.
FURTHER INSTRUCTIONS
To apply for this position online go to MSDE Jobs on JobAps (or complete an MSDE Application on marylandpublicschools.org). On-line applications (and resumes) are the preferred method for receiving your application/attachments.  Using this method will allow applicants to access their documents for future recruitments for which they apply and verify that the appropriate documents (resume-credentials) have been attached to the recruitment that requires them. Applicants must include their resume and provide sufficient information on the application to document that they satisfy the minimum qualifications for this recruitment. Please do not put "See Resume" in the job duties section of your application; your application will not be considered.
If you utilize fax or regular mail as the option to submit required attachments, you will need to resubmit these documents each time you apply for a new position that requires the attachments.  Additionally, you must include the following information on each page of the attachment you submit in order to ensure that we append the attachments to the correct recruitment: First and Last Name, Recruitment Number, and the last 4 digits of your SS# and indicate application for  Education Program Specialist II, Education Data Management Coordinator position# 040481 (JobAps #18-005056-0016). Mailing Address: Maryland State Department of Education, Office of Human Resources, 200 West Baltimore Street, Baltimore, Maryland  21201. Fax: 410-333-8950 – This fax number is for Department of Education recruitment actions only. 
 If you have difficulty with your user account or have general questions about this online application system, please contact the MD Department of Budget and Management, Recruitment and Examination Division at 410-767-4850. For inquiries or an MSDE Application, contact 410-767-0019 or TTY/TDD 410-333-3045 or visit our website at http://www.marylandpublicschools.org/.
Appropriate accommodations for individuals with disabilities are available upon request