Powered by

ADMINISTRATIVE AIDE
Equity Assurance Assistant
Recruitment #19-002572-0028
| | |
| --- | --- |
| Department | MSDE - Office of the State Superintendent |
| Date Opened | 4/3/2019 12:00:00 PM |
| Filing Deadline | 4/17/2019 11:59:00 PM |
| Salary | $33,012.00 - $51,835.00/year |
| Employment Type | Full-Time |
| HR Analyst | Marcia Cooper-stokes |
| Work Location | Baltimore City |
Introduction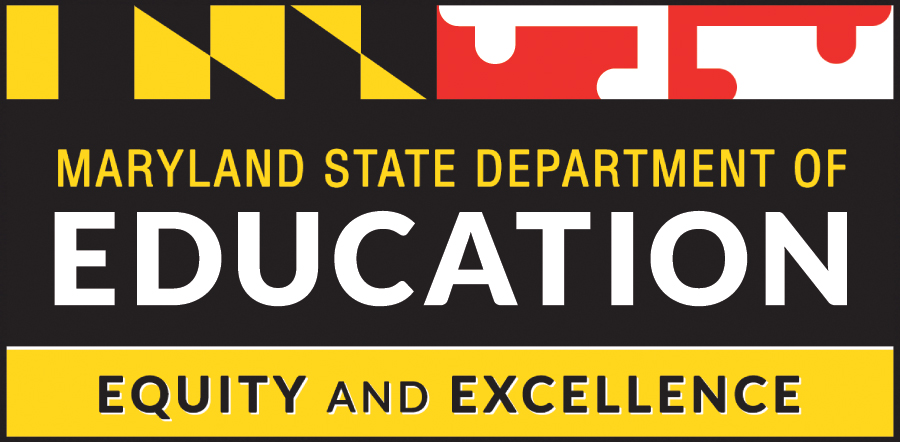 GRADE
LOCATION OF POSITION
200 W. Baltimore St., Baltimore, MD
Main Purpose of Job
This position provides administrative and secretarial support to the Equity Assurance and Compliance Office in order to assist MSDE in reducing discrimination and retaliation in effectuation of Executive Order 01.01.2007.06 Governor's Code of Fair Employment Practices, as well as pertinent federal and state civil rights employment and education laws.
POSITION DUTIES
Provide administrative assistance and support for Equity Assurance initiative;
Documents technical assistance requests, answer equity related questions, and routes unrelated calls/questions to the appropriate office

Maintains database for employees certified to participate on interview panels

Maintains database for all training provided by the Equity Assurance and Compliance Office by title, date, job service, age, race, and gender of participant on a fiscal year basis

Maintains office inventory of equipment and furniture

in the Equity Assurance and Compliance Office by State identification tag number and verify inventory for MSDE Property Control Manager
Coordinates various trainings and schedule and handle logistics of office related meetings ensuring participants are appropriately accommodated when necessary
Maintains an efficient functioning office utilizing organizational, multitasking, and decision-making skills necessary to ensure operational effectiveness of the Equity Assurance and Compliance Office
Provides secretarial support to the Equity Assurance and Compliance Office;
Produces office correspondence using proper MSDE editing and style guide

Processes correspondence through the MSDE Workflow system

Prepares reports, surveys, and other statistical data for the Director

Maintains confidential files and records

Documents technical assistance requests, answer equity related questions, and routes unrelated calls/questions to the appropriate office
MINIMUM QUALIFICATIONS
Education: Graduation from an accredited high school or possession of a high school equivalency certificate.
Experience: Four years performing secretarial work or clerical work involving typing duties.
Notes:
1. Additional secretarial or clerical experience may be substituted on a year-for-year basis for the required education.
2. Thirty credit hours with a major in secretarial science or office technology from an accredited college may be substituted at the rate of thirty credits for one year of experience for up to two years of the required experience.
3. Candidates may substitute U.S. Armed Forces military service experience as a non-commissioned officer in Administration classifications or Administrative, Clerical, or Office Services specialty codes in the Administrative Support field of work on a year-for-year basis for the required experience
SELECTIVE QUALIFICATIONS
 Applicants must meet the selective qualification(s) to be considered. Include clear and specific information on your application regarding your qualifications:
1 Year of Microsoft Office Suite Excel experience
DESIRED OR PREFERRED QUALIFICATIONS
Experience work with Equal Employment Opportunity
Training coordination experience
Working with confidential documents
SPECIAL REQUIREMENTS
Demonstrated ability to accurately type on a keyboard on a personal computer at a minimum of forty words per minute may be required, depending on the specific requirements of the position.
SELECTION PROCESS
Please make sure that you provide sufficient information on your application to show that you meet the qualifications for this recruitment. All information concerning your qualifications must be submitted by the closing date. We will not consider information submitted after this date. Successful candidates will be ranked as Best Qualified, Better Qualified, or Qualified and placed on the eligible (employment) list for at least one year.
EXAMINATION PROCESS
Your application is part of the examination process. The examination will consist of a rating of your education, training, and experience related to the requirements of this position. The rating will be based on the information provided on your application. Therefore, it is important you provide all the experience and education that is related to this position completely and accurately. Applicants are required to complete the supplemental questionnaire, as part of the application process.
BENEFITS
Contractual employees who work for an agency covered under the State Employee and Retiree Health and Welfare Benefits Program, have a current employment contract and work 30 or more hours a week (or on average 130 hours per month) may be eligible for subsidized health benefits coverage for themselves and their dependents. As a contractual employee, you will be responsible for paying 25% of the premiums for your medical and prescription coverage, including any eligible dependents you have enrolled. The State of Maryland will subsidize the remaining 75% of the cost for these benefits. You can also elect to enroll in dental coverage, accidental death and dismemberment insurance, and life insurance, but will be responsible to pay the full premium for these benefits.
Leave may be granted to a contractual employee who has worked 120 days in a 12 month period. This leave accrues at a rate of one hour for every 30 hours worked, not to exceed 40 hours per calendar year.
FURTHER INSTRUCTIONS
Online applications are STRONGLY preferred. If you are unable to apply online, please send your paper application and supplemental questionnaire (if applicable) to:
Maryland State Department of Education
Office of Human Resources
C/o Marcia Cooper-Stokes
200 West Baltimore Street
Baltimore, Maryland 21201
If you utilize fax or regular mail as the option to submit required attachments, you will need to resubmit these documents each time you apply for a new position that requires the attachments. Please DO NOT submit any unsolicited material(s) and/ or documents. Additionally, you must include the following information on each page of the attachment you submit in order to ensure that we append the attachments to the correct recruitment: First and Last Name, Recruitment Number, and the last 4 digits of your SS# and indicate application Administrative Aide (JobAps#: 19-002572-0028). Fax: 410-333-8950 – This fax number is for Department of Education recruitment actions only.
Please do not put "See Resume" in the job duties section of your application; your application will not be considered.
If you have difficulty with your user account or have general questions about this online application system, please contact the MD Department of Budget and Management, Recruitment and Examination Division at 410-767-4850. For inquiries or an MSDE Application, contact 410-767-0019 or TTY/TDD 410-333-3045 or visit our website at http://www.marylandpublicschools.org/.
Appropriate accommodations for individuals with disabilities are available upon request.
As an equal opportunity employer, Maryland is committed to recruiting, retaining and promoting employees who are reflective of the State's diversity. We thank our Veterans for their service to our country, and encourage them to apply.Bilingual applicants are encouraged to apply.    
TTY  Users: call via Maryland Relay