Powered by

MANAGEMENT ASSOCIATE
Recruitment #19-002650-0004
| | |
| --- | --- |
| Department | MSDE - Juvenile Services Education Program |
| Date Opened | 4/29/2019 11:59:00 PM |
| Filing Deadline | 5/13/2019 11:59:00 PM |
| Salary | $37,476.00 - $59,260.00/year |
| Employment Type | Full-Time |
| HR Analyst | Marcia Cooper-stokes |
| Work Location | Baltimore City |
Introduction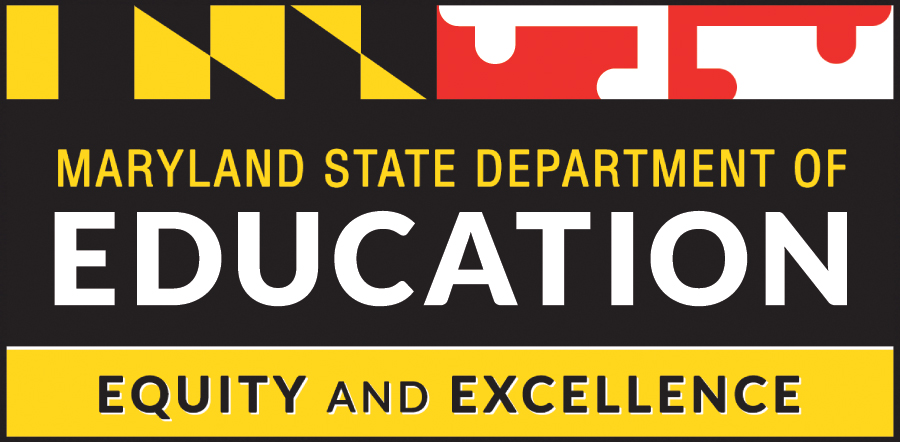 GRADE
13
LOCATION OF POSITION
200 West Baltimore Street, Baltimore, Maryland
Main Purpose of Job
Provides administrative support to the Executive Director of Juvenile Services Education Program. (JSE). To provide leadership and support to the clerical staff of the JSE Program, both in the headquarters unit and statewide. To provide leadership and coordination of the Human Resources functions for the Juvenile Services Education Program statewide.
POSITION DUTIES
Assists the  Executive Director and Executive of Juvenile Services Education Program to attain effective coordination and leadership for the statewide efforts of the JSE Program.  Support the  Executive Director(s) of Juvenile Services Education in efforts to communicate with and coordinate the efforts of field based and headquarters staff in the JSE Program.
Consults with Financial Representative in administering the financial needs with JSES; assist in preparation of budget information, assure that periodic reports are distributed and the errors are identified and corrected.   
Assists JSES Human Resources Liaison for the Juvenile Services Education Program. Duties include filing and maintaining logs of PEP's; responding to special circumstances employment situations (assisting with reclassification actions, employee assistance program referrals, etc.); assisting with reviewing MS22's with staff members who are less familiar with the format; and disseminating information to appropriate staff as needed.
Assist with orientation of new staff.
MINIMUM QUALIFICATIONS
Education: Graduation from an accredited high school or possession of a high school equivalency certificate.
Experience: Five years performing secretarial work or clerical work involving typing duties.
Notes:
1. Additional secretarial or clerical experience may be substituted on a year-for-year basis for the required education.
2. Thirty credit hours with a major in secretarial science or office technology from an accredited college may be substituted  at the rate of thirty credits for one year of experience for up to two years of the required experience.
3. Candidates may substitute U.S. Armed Forces military service experience as a non-commissioned officer in Administration or Personnel Specialist classifications or Administrative, Clerical, or Office Services specialty codes in the Special Assistant or Secretarial fields of work on a year-for-year basis for the required experience.
SELECTIVE QUALIFICATIONS
Applicants must meet the selective qualification(s) to be considered. Include clear and specific information on your application regarding your qualifications.
1 year of Microsoft Office Suite experience
DESIRED OR PREFERRED QUALIFICATIONS
Preference will be given to applicants who possess the following preferred qualification(s). Include clear and specific information on your application regarding your qualifications.
Data Tracking and Entry experience

Financial Record Keeping
SPECIAL REQUIREMENTS
Demonstrated ability to accurately type on a keyboard of a personal computer at a minimum of forty words per minute may be required, depending on the specific requirements of the position.
SELECTION PROCESS
Please make sure that you provide sufficient information on your application to show that you meet the qualifications for this recruitment. All information concerning your qualifications must be submitted by the closing date. We will not consider information submitted after this date. Successful candidates will be ranked as Best Qualified, Better Qualified, or Qualified and placed on the eligible (employment) list for at least one year.
EXAMINATION PROCESS
The assessment may consist of a rating of your education, training, and experience related to the requirements of the position. It is important that you provide complete and accurate information on your application. Please report all experience and education that is related to this position.
BENEFITS
FURTHER INSTRUCTIONS
Online applications are highly recommended. However, if you are unable to apply online, the paper application (and supplemental questionnaire) may be submitted to:
Maryland State Department of Education,
Office of Human Resources, 
Attention: Marcia Cooper-Stokes,
200 West Baltimore Street,
Baltimore, Maryland 21201.
Paper application materials must be received by the closing date for the recruitment, no postmarks will be accepted. If additional information is required, the preferred method is to upload.  If you are unable to upload, please fax the requested information to 410-333-8950. Include the first and last name, recruitment 19-002650-0004 (Management Associate) and the last 4 digits of the SS#.  Only solicited materials will be accepted for this recruitment.
For questions regarding this recruitment, please contact the Maryland State Department of Education, Office of Human Resources at 410-767-0019.
If you are having difficulty with your user account or have general questions about the online application system, please contact the MD Department of Budget and Management, Recruitment and Examination Division at 410-767-4850 or Application.Help@maryland.gov. 
Appropriate accommodations for individuals with disabilities are available upon request. MD TTY Relay Service
We thank our Veterans for their service to our country.
People with disabilities and bilingual candidates are encouraged to apply.
As an equal opportunity employer, Maryland is committed to recruitment, retaining and promoting employees who are reflective of the State's diversity.