Powered by

ADMINISTRATIVE SPECIALIST II
Title II Assistant
Recruitment #19-006119-0003
| | |
| --- | --- |
| Department | MSDE - Division of Instruction |
| Date Opened | 7/31/2019 5:00:00 PM |
| Filing Deadline | 8/14/2019 5:00:00 PM |
| Salary | $34,174.00 - $53,658.00/year |
| Employment Type | Full-Time |
| HR Analyst | Marcia Cooper-stokes |
| Work Location | Baltimore City |
Introduction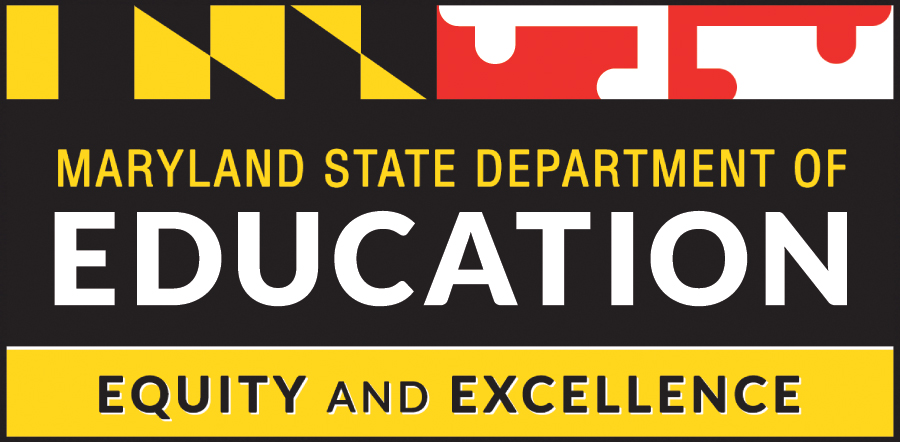 GRADE
11
LOCATION OF POSITION
200 West Baltimore Street, Baltimore, Maryland
Main Purpose of Job
Analyzes Title II budgets from the 24 local school systems and interprets federal fiscal requirements. Assists in the administration of Title II to enhance and facilitate the operation, maintenance and supervision of federal and state-funded Title II programs. Responsible for maintaining grant management files. Develops and implements office procedures and processes for overall effective program operations including program and fiscal document tracking, retrieval, and maintenance, procurement, and grants management. Monitors critical correspondence and projects to assure deadlines are met.
POSITION DUTIES
Grants Management – Title II, Parts A and B

Analyzes federal and state rules and regulations regarding fiscal aspects of Title II grant application for 24 local school systems.  Communicates directly with administrators in LEAs regarding grant budgets.
Oversees completion of LEA grant management documentation (e.g., interim and final reports).  Works with LEAs and specialists to ensure deadlines are met in a timely fashion

Secretarial and support services for the Offices of English/Language Arts; Title IIA and Professional Learning; and Science 

Manage the workflow and prioritize assignments;
Maintain accurate event calendars for the three Offices;
Respond efficiently and courteously in handling telephone inquiries, in-person, and written communications accurately and with discretion;

Local ESSA Consolidated Strategic Plan

Provide administrative and secretarial support to MSDE Director and Specialists supporting local Title IIA plans, on all aspects of the Local ESSA Consolidated Strategic Plan management process
MINIMUM QUALIFICATIONS
Education: Completion of 60 credit hours at an accredited college or university.
Experience: One year of experience in administrative or professional work.
Notes:
1. Candidates may substitute experience as defined above for the required education at the rate of one year of experience for 30 credit hours, for up to 60 credit hours of required education.
2. Candidates may substitute 90 credit hours at an accredited college or university for the required education and experience.
3. Candidates may substitute U.S. Armed Forces military service experience as a non-commissioned officer involving staff work requiring regular use of independent judgment and analysis in applying and interpreting rules and regulations in accordance with agency laws and policies on a year-for-year basis for the required education and experience.
SELECTIVE QUALIFICATIONS
Applicants must meet the selective qualification(s) to be considered. Include clear and specific information on your application regarding your qualifications.
Six (6) month experience working with business internal and external stakeholder
DESIRED OR PREFERRED QUALIFICATIONS
Preference will be given to applicants who possess the following preferred qualification(s). Include clear and specific information on your application regarding your qualifications.
Grant Experience
Audit Preparation Experience
Data Management Experience
Microsoft Office (Word / Excel)
SELECTION PROCESS
Please make sure that you provide sufficient information on your application to show that you meet the qualifications for this recruitment. All information concerning your qualifications must be submitted by the closing date. We will not consider information submitted after this date. Successful candidates will be ranked as Best Qualified, Better Qualified, or Qualified and placed on the eligible (employment) list for at least one year.
Please do not put "See Resume" in the job duties section of your application; your application will be considered incomplete. Incomplete applications will not be considered.
BENEFITS
Contractual employees who work for an agency covered under the State Employee and Retiree Health and Welfare Benefits Program, have a current employment contract and work 30 or more hours a week (or on average 130 hours per month) may be eligible for subsidized health benefits coverage for themselves and their dependents. As a contractual employee, you will be responsible for paying 25% of the premiums for your medical and prescription coverage, including any eligible dependents you have enrolled. The State of Maryland will subsidize the remaining 75% of the cost for these benefits. You can also elect to enroll in dental coverage, accidental death and dismemberment insurance, and life insurance, but will be responsible to pay the full premium for these benefits.
Leave may be granted to a contractual employee who has worked 120 days in a 12 month period. This leave accrues at a rate of one hour for every 30 hours worked, not to exceed 40 hours per calendar year.
FURTHER INSTRUCTIONS
Online applications are highly recommended. However, if you are unable to apply online, the paper application (and supplemental questionnaire) may be submitted to Maryland State Department of Education, Office of Human Resources, Attention: Marcia Cooper-Stokes, 200 West Baltimore Street, Baltimore, Maryland 21201.
Paper application materials must be received by the closing date for the recruitment, no postmarks will be accepted.
If additional information is required, the preferred method is to upload.  If you are unable to upload, please fax the requested information to 410-333-8950. Include the first and last name, recruitment 19-001756-0029 (Administrative Specialist II) and the last 4 digits of the SS#.  Only solicited materials will be accepted for this recruitment.
For questions regarding this recruitment, please contact the Maryland State Department of Education, Office of Human Resources at 410-767-0019.
 If you are having difficulty with your user account or have general questions about the online application system, please contact the MD Department of Budget and Management, Recruitment and Examination Division at 410-767-4850 or Application.Help@maryland.gov. 
Appropriate accommodations for individuals with disabilities are available upon request.
MD TTY Relay Service
We thank our Veterans for their service to our country.
People with disabilities and bilingual candidates are encouraged to apply.
As an equal opportunity employer, Maryland is committed to recruitment, retaining and promoting employees who are reflective of the State's diversity.