Powered by

ADMINISTRATIVE OFFICER II
Educator Certification Officer
Recruitment #19-006304-0005
| | |
| --- | --- |
| Department | MSDE - Division of Certification and Accreditation |
| Date Opened | 3/29/2019 11:00:00 AM |
| Filing Deadline | 4/26/2019 11:59:00 PM |
| Salary | $39,658.00 - $62,925.00/year |
| Employment Type | Full-Time |
| HR Analyst | Marcia Cooper-stokes |
| Work Location | Baltimore City |
Introduction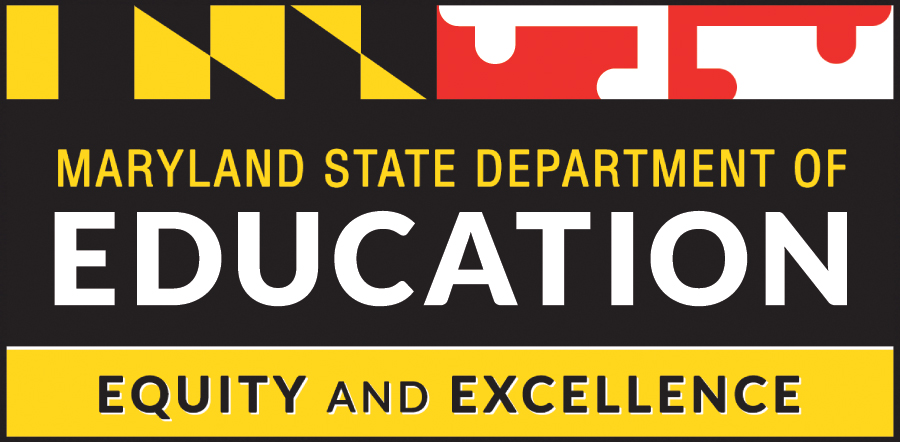 The Maryland State Department of Education is dedicated to supporting a world-class educational system that prepares all students for college and career success in the 21st century. With excellent stewardship from our divisions, we oversee State and federal programs that support the needs of a diverse population – students, teachers, principals, and other educators throughout Maryland.  
*Re-announcement* 
There is no need for previous applicants to re-apply.
All previously received applicants for this position are still being considered.
GRADE
State Salary Grade 14
Annual Salary Range: $39,658 - $57,231
LOCATION OF POSITION
Nancy S. Grasmick Education Building
200 West Baltimore Street
Baltimore, MD 21201
Main Purpose of Job
The main purpose of this position is to perform independent administrative duties required to support the Division of Educator Certification and Program Approval pertaining to the suspension and revocation of educator certificates. The individual will be responsible for providing outstanding customer service to a diverse and extensive number of internal and external callers concerning the status of educator certification suspension and revocation activities. Specific responsibilities will include, but are not limited to, provide administrative oversight, control, and accountability for all assuring all certification suspension and revocation requests and action on Maryland educator certificates meet regulatory and legal requirements. This requires the handling all incoming calls, PIA requests, drafting all correspondence, tracking status of, and providing ongoing status reports pertaining to the suspension and revocation of educator certificates. Ongoing communication, both verbal and written, with the Assistant State Superintendent, Director of Certification, and the Assistant Attorney General within the Division of Educator Certification and Program Approval. Individual will also be responsible for providing administrative back up for Office of the Assistant State Superintendent.
POSITION DUTIES
Provides oversight for certification suspension and revocation activities including data entry, monthly checks/downloads from the National Association of State Directors of Teacher Education and Certification (NASDTEC) clearinghouse and Sex Registry database; prepares documents for upload into Educator Information System (EIS);  assures that all legal and procedural timelines are satisfied;  analyzes suspension and revocation requests and determines appropriate process; recommends methods to improve operational programs or procedures; responds to inquiries regarding laws and regulations that pertain to educator certification.
MINIMUM QUALIFICATIONS
EDUCATION: Possession of a Bachelor's degree from an accredited four-year college or university with course work in Law, Human Resource Management, Business, Public Administration, Education, Business Administration, or a related area.  
EXPERIENCE: Two (2) years' experience in administrative or professional work that includes credential management. Professional or para-professional experience in law, licensure regulation, education administration, business, human resources, or related area.  
Note:  Applicants may substitute additional experience as defined above for the required education at the rate of one year of experience to one year of education, for up to four years of the required education.
DESIRED OR PREFERRED QUALIFICATIONS
Knowledge of the practices associated with credentialing and licensure; knowledge of a variety of computer software systems; skill in organizing and completing multiple tasks with close attention to detail; skill in interpreting and summarizing information; skill in applying various methodologies and deciding among several solutions; skill in communicating clearly and effectively; ability to  collaborate with a variety staff to determine and apply criteria for credentialed professionals; ability to exercise sound judgment in resolving credential inquires; ability to establish and maintain effective harmonious working relationships.
LIMITATIONS ON SELECTION
Proof of eligibility to work in compliance with the Immigration Reform and Control Act and occasional travel throughout the state are required. Any misrepresentation of academic or experience requirements for this position may result in non-selection or termination of employment. Per the Maryland State Education Article this position is designated as a professional assistant position and special appointment.
Conclusion
For immediate consideration please submit your resume and application - Open until filled.
BENEFITS
FURTHER INSTRUCTIONS
To apply for this position online go to MSDE Jobs on JobAps (or complete an MSDE Application on marylandpublicschools.org). On-line applications (and resumes) are the preferred method for receiving your application/attachments.  Using this method will allow applicants to access their documents for future recruitments for which they apply and verify that the appropriate documents (resume-credentials) have been attached to the recruitment that requires them. Applicants must include their resume and provide sufficient information on the application to document that they satisfy the minimum qualifications for this recruitment. Please do not put "See Resume" in the job duties section of your application; your application will not be considered.
If you utilize fax or regular mail as the option to submit required attachments, you will need to resubmit these documents each time you apply for a new position that requires the attachments.  Additionally, you must include the following information on each page of the attachment you submit in order to ensure that we append the attachments to the correct recruitment: First and Last Name, Recruitment Number, and the last 4 digits of your SS#.  And indicate the application is for: Administrative Officer II – Educator Certification Officer, Position# 039390 (JobAps #19-006304-0005); Mailing Address: Maryland State Department of Education, Office of Human Resources, 200 West Baltimore Street, Baltimore, Maryland 21201. Fax: 410-333-8950; This fax number is for Department of Education recruitment actions only.  
If you have difficulty with your user account or have general questions about this online application system, please contact the MD Department of Budget and Management, Recruitment and Examination Division at 410-767-4850. For inquiries or an MSDE Application, contact 410-767-0019 or TTY/TDD 410-333-3045 or visit our website at http://www.marylandpublicschools.org/.
Appropriate accommodations for individuals with disabilities are available upon request.