Powered by

COMPUTER NETWORK SPECIALIST I
RE-POST
Recruitment #20-006680-0001
| | |
| --- | --- |
| Department | MSDE - Juvenile Services Education Program |
| Date Opened | 1/31/2020 11:59:00 PM |
| Filing Deadline | 4/3/2020 11:59:00 PM |
| Salary | $46,942.00 - $74,933.00/year |
| Employment Type | Full-Time |
| HR Analyst | Marcia Cooper-stokes |
| Work Location | Baltimore City |
Introduction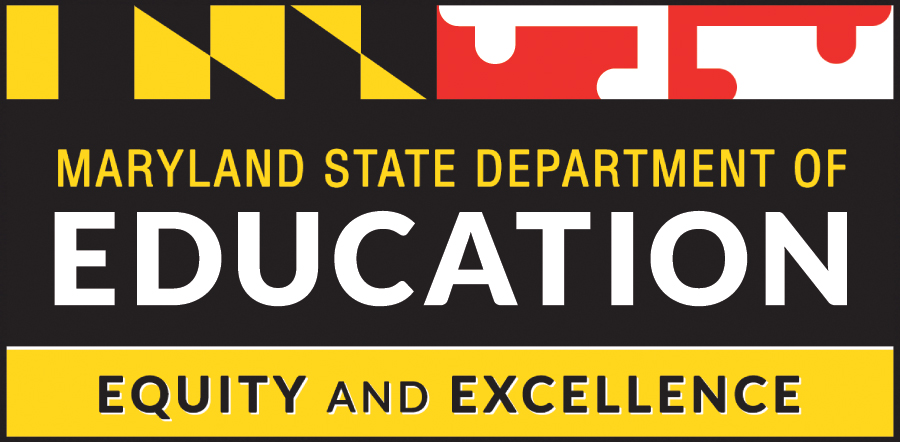 GRADE
Maryland State Salary Grade 16
LOCATION OF POSITION
200 West Baltimore Street, Baltimore, MD
Main Purpose of Job
Plans, organizes, coordinates, integrates and maintains network software, operating systems, communication systems, and hardware for instructional technology activities within MSDE's Juvenile Services Education Program. Provides leadership and technical services for the information technology inclusive of providing network administration, hardware/software training and support, and resource allocation.
POSITION DUTIES
Configures network software and hardware to provide for the efficient and effective network performance and data security. Install operating system software and network communications software as well as applications for computer networks. Prepares and assembles technical documentation and use documentation for network software and hardware. Responds to and prioritizes software and network issues for JSES through the help desk. Diagnoses network software and hardware problems and makes repairs and adjustments or obtains services from software and hardware vendors and maintenance vendors. Monitors the performance of the network software and hardware through network management and diagnostic programs and utilities; adjusts the network for maximum efficient, maintains and analyzes records of network activity, and recommends and implements network software and hardware upgrades. Assist in the identification of future information system needs of the organization. Maintain an up-to-date software audit and license database. Assist in the development and implementation of policies and directions of Information and Communications Technology. Manage software compliance policies and procedures for correctional education in accordance with MSDE's policy #04.200.01 (Software Compliance Officer). Inventory of technology is kept current and reviewed on a quarterly basis. Complete damage equipment documentation process.
MINIMUM QUALIFICATIONS
Education: A Bachelor's degree in Computer Information Technology, Management Information Systems or other information technology related field, including course work in local or wide area computer network, from an accredited college or university.
Experience: One year of experience planning, integrating and maintaining software and hardware for local or wide area computer networks.
SELECTIVE QUALIFICATIONS
Applicants must meet the selective qualification(s) to be considered. Include clear and specific information on your application regarding your qualifications.
Working knowledge of the functions and operations of: Interactive white boards, iPads (MAC OS X system), Windows operating system, Chromebooks, desktop computers, and Google apps.
DESIRED OR PREFERRED QUALIFICATIONS
Preference will be given to applicants who possess the following preferred qualification(s). Include clear and specific information on your application regarding your qualifications.
Experience providing on-site and remote technical support
Experience installing, repairing and/or troubleshooting workstations and/or desktop computers, laptops, printers, scanners, and network equipment.
Customer service experience, in addition to
Experience preparing equipment for deployment, including configuration and imaging. Strong knowledge of the functions and operations of the Google Suite (Google Certification).  Ability to interpret, apply, and train information from device and system manuals.   Experience developing and providing professional development for application of products. 
LIMITATIONS ON SELECTION
Applicants must be willing to work inside of a Juvenile Correctional Facility.
SELECTION PROCESS
Please make sure that you provide sufficient information on your application to show that you meet the qualifications for this recruitment. All information concerning your qualifications must be submitted by the closing date. We will not consider information submitted after this date. Successful candidates will be ranked as Best Qualified, Better Qualified, or Qualified and placed on the eligible (employment) list for at least one year.
The selected candidate will be subject to a criminal history background check as the final step in the selection process.
Please do not put "See Resume" in the job duties section of your application and or supplemental questionnaire; your application will be considered incomplete. Incomplete applications will not be considered. Only solicited materials will be accepted for this recruitment.
BENEFITS
FURTHER INSTRUCTIONS
Online applications are highly recommended. However, if you are unable to apply online, the paper application (and supplemental questionnaire) may be submitted to Maryland State Department of Education, Office of Human Resources, Attention: Marcia Cooper-Stokes, 200 West Baltimore Street, Baltimore, Maryland 21201.
Paper application materials must be received by the closing date for the recruitment, no postmarks will be accepted.
If additional information is required, the preferred method is to upload.  If you are unable to upload, please fax the requested information to 410-333-8950. Include the first and last name, recruitment 19-006680-0001 (Computer Network Specialist I) and the last 4 digits of the SS#.   Only solicited materials will be accepted for this recruitment.
For questions regarding this recruitment, please contact the Maryland State Department of Education, Office of Human Resources at 410-767-0019.    
If you are having difficulty with your user account or have general questions about the online application system, please contact the MD Department of Budget and Management, Recruitment and Examination Division at 410-767-4850 or Application.Help@maryland.gov. 
Appropriate accommodations for individuals with disabilities are available upon request.
MD TTY Relay Service
We thank our Veterans for their service to our country.
People with disabilities and bilingual candidates are encouraged to apply.
As an equal opportunity employer, Maryland is committed to recruitment, retaining and promoting employees who are reflective of the State's diversity.