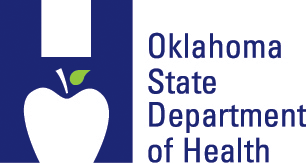 The Oklahoma State Department of Health (OSDH) is committed to providing quality health services to Oklahoma citizens. Our mission is to protect and promote health, to prevent disease and injury, and to cultivate conditions by which Oklahomans can be healthy.
OSDH is seeking a full time Cancer Registry Consultant providing support to Center for Health Statistics. This is an unclassified position (PIN 34000925) in state government, located in Oklahoma City.  OSDH offers a comprehensive Benefits Package, including a generous benefit allowance to offset the cost of insurance premiums for employees and their eligible dependents. For more information about the benefit allowance [click here].  The annual salary for this position is up to $50,667.00 based on education and experience.


Position Description:  
This position supports the Oklahoma Central Cancer Registry (OCCR) by collecting and maintaining cancer data (complete, timely and high quality) from various Oklahoma health facilities. Data are collected in accordance with Oklahoma Law and according to the standards set by the Centers for Disease Control and Prevention-National Program for Cancer Registries and the North American Association of Central Cancer Registries.
Duties include, but are not limited to:
• Establish and maintain a professional relationship with staff at hospitals such as: cancer data reporters, healthcare professionals, management, etc. in order to collect and maintain tumor-specific and demographic information related to cancer cases among Oklahoma residents
• Assist OCCR functions to consolidate reported cancer cases, review duplicate cases, case finding, abstracting cancer information from hospital records, cleaning data through edits and completing follow up for cases reported through death certificates
• Track assigned reporting facilities on completeness, timeliness and quality of data submissions, and ensuring quality of data received
• Assist in training cancer data reporters on case finding, abstracting, and reporting, as well as informing them on any changes to reporting standards
• Assist in training cancer data reporters on uploading the cancer data as well as troubleshooting issues with uploading
• Assist with the development of materials for the OCCR policy and procedures manual and grant required reports
• Assist with the preparation of grant required reports such as Interim Progress Report and End of Year Report
• Provide support to a federally and state legislatively mandated surveillance system
• Other duties as assigned
Education and Experience
High school diploma and 2+ (two plus) years of experience in cancer abstraction within healthcare/ registry setting; OR an associate's degree from a Health Information Management (HIM) program, certification as a Registered Health Information Technician (RHIT) or Registered Health Information Administrator (RHIA).
This position has preferred qualifications:
Five (5) years of experience in cancer abstraction within healthcare/ registry setting OR Certified Tumor Registrar (CTR).
Knowledge, Skills and Abilities
Knowledge of cancer registry is preferred; strong communication skills both oral and written; and the ability to be detail oriented.
Physical Demands and Work Environment
Work is typically performed in an office setting with a climate controlled settings and exposure to moderate noise level. While performing the duties of the job, employee is required to talk, stand, walk, and reach with hands and arms.  This position requires long period of sitting and daily use of computer and phone. Applicants must be willing to perform all job-related travel associated with this position.