Introduction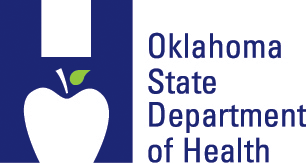 JFD: Preventive Medical Consultant
Working Title: Chief Financial Officer
Location: Financial Services
PIN #: 34002573
Travel Required
Position will be open until filled. Please be advised that applications will periodically be considered, as such this position could be filled any time.
Salary:
The bi-weekly hiring rate established for this position is $3,802.00.

Description:  
This position will report to the Office of the Chief Operating Officer (COO) to ensure the overall success of the financial and budgetary functions of the agency.  This position will direct, plan, and supervise the activities of Financial Services, assists in the development and implementation of the agency business plan and strategic financial plan, ensures compliance with governmental accounting standards, and presents the financial status of the agency to the leadership of the Department and the Board of Health.
TYPICAL FUNCTIONS
Duties include, but are not limited to:
• Assists and provides consultation to the Office of the Chief Operating Officer in setting financial management objectives as well as tracking organization performance against objectives.
• Provides extensive analysis and interpretation of financial data for the purpose of measuring agency budget performance and providing consultation to agency leadership, the Board of Health, State Legislature, Office of Management Enterprise Services, other state and federal partners.
• Assists in the review and enhancement of business processes including identifying diverse revenue streams that support the agency's mission.
• Oversees the production of monthly reports including financial reports and budgetary projections for use by agency leadership and the Board of Health.
• Attends Board of Health meetings and provides consultation to the Board of Health Finance Committee as well as Ethics, Audit, and Accountability Committee as needed.
• Coordinates the development and submission of the annual budget to the Office of Management and Enterprise Services; oversee, assist and support efforts to identify, apply for, receive, and manage federal grant funding.
• Consults with internal and external auditors regarding internal or independent audit findings; coordinate activities of independent auditors ensuring all A-133 audit issues are resolved, and the preparation of the annual financial statement is in accordance with federal, state and other required regulations.
• Ensures adequate controls are in place to safeguard financial assets of the organization and that proper documentation is retained and readily available for financial audits and other inquiries and consults with the Chief Operating Officer on systemic changes needed to improve control processes.
• Participates in the preparations of the agency business plan.
• May assume a leadership role in the Incident Command Structure during agency Emergency Response Efforts or other duties as assigned.
• Supervises and manages the functions of the agency's Financial Operations Unit, including managing staff; ensuring the proper utilization of resources to achieve desired results; adhering to federal, state and agency policies; review and present budget documents and reports; and ensuring competency and development of staff.
• Develops and implements long-range plans for creating efficiencies within the Financial Operations Unit; promotes a high level of customer service in all administrative functions, emphasizing continued improvement in communications with internal and external clients and in achieving the public health mission.
• Serves as liaison with the Oklahoma Office of Management and Enterprise Services for Financial Information systems.

KNOWLEDGE, SKILLS, & ABILITIES
Knowledge of the principles of public administration; of federal and state laws and regulations relating to public funding and contracting; performance management; developing and administering agency policy; governmental budgeting process; state general revenue funds, federal grants, contracts, and other revolving funds. Knowledge and skills to implement and maintain financial information systems.

Ability to plan, coordinate, and implement projects as directed; to establish and maintain effective working relationships with others; to communicate effectively both orally and in writing; to interpret, analyze and resolve complex fiscal and personnel problems.
MINIMUM QUALIFICATIONS
Education and Work Experience:
Requirements consist of a bachelor's degree in business management, economics, accounting, finance, or a closely related field, and five years of professional experience. Three years of experience must include budgets and fiscal oversight responsibility, policy and decision making experiences in the areas of budgeting, finance, or analysis of financial operations.
This position has preferred qualifications: 
Leadership experience in governmental administration of budgets and financial systems in excess of $100,000,000 or applicants possessing a CPA, MBA, MSA.
Applicants who demonstrate they possess the minimum qualifications (education and experience requirements) and the preferred qualifications will be given additional consideration during the interview process.
NOTES
Additional Information/Requirements:
Applicants must be legally authorized to work in the United States without visa sponsorship, and may be subject to a background check.
Applicants may be subject to a background check.
Any qualified applicant with a physical or mental impairment that substantially limits his/her ability to participate in the application process and desires a reasonable accommodation, must notify the Oklahoma State Department of Health Human Resources office at (405) 271-4479 extension 56217 of the need for an accommodation, identify the impairment, and identify the requested accommodation. 
If education, certification or licensure is required to meet minimum qualifications, applicants must provide documentation at the time of interview. 

The following documentation is acceptable as proof of education:
• If this position requires a degree, applicants must provide a copy of an official diploma or copy of an official transcript that demonstrates possession of the required degree.
• If this position requires specific coursework, applicants must provide a copy of an official transcript that demonstrates completion of the required coursework.
• If this position requires certification or licensure, with the exception of nurses, applicants must provide copies of the required certification or licensure.
Position requires possible response to public health emergencies including, but not limited to, natural disasters, disease outbreaks, or catastrophic events.
The Oklahoma State Department of Health is tobacco free.  Employees are prohibited from using tobacco products throughout all indoor and outdoor areas of premises under the control of the Oklahoma State Department of Health, in all vehicles on those premises, and in state vehicles in use for OSDH business anywhere.

Please read instructions carefully and include all required documents when you submit your application.

No additional information will be accepted after the application has been submitted.
Conclusion
Veteran's Preference Points Apply only for initial appointment in the Classified Service.