Introduction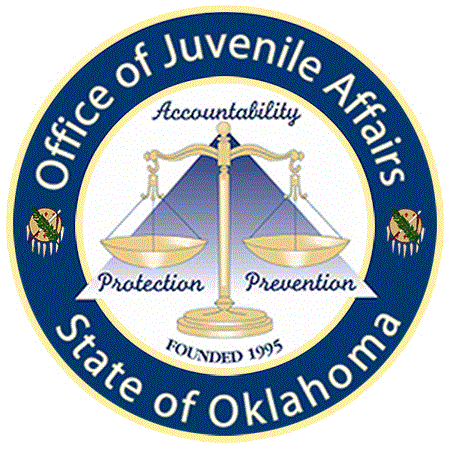 Position is located at the Central Oklahoma Juvenile Center in Tecumseh, OK.
Psychological Clinician Supervisor performs in role of directing, organizing, managing, and scheduling the provision of all psychological services of the Psychology Department.

Provides daily directives, consultation and technical supervision to psychological staff and other OJA staff on an as needed basis for the purpose of diagnosis, treatment planning, therapy needs, placement considerations, court inquires, and safety concerns on the population of approximately 116 institutionalized delinquent residents, youthful offenders and their families.

Provides direct psychotherapeutic care to residents and their families with severe psychological problems and provides direct care or supervision of those residents especially not responding to on-going milieu interventions. Provides highly specialized
services to Sex Offenders, Survivors of Trauma and Abuse and those with diagnosis of mental illness and personality disorders.

Maintains and supervises the documentation of psychology services and the psychological records commensurate with standards of practice by various professional guidelines, including APA, HIPPA and OJA internal policies.
Special Requirements:
Must be able to pass background check and drug screening.

A probation/trial period may be required.

Position requires shift work (rotating weekends).
STATE EMPLOYEE INFORMATION
IF YOU ARE A CURRENT OR FORMER PERMANENT, CLASSIFIED STATE EMPLOYEE, PLEASE APPLY TO THE "INTERNAL JOBS" LISTING HERE. DO NOT APPLY VIA THIS RECRUITMENT.
BASIC PURPOSE
Positions within this job family are assigned responsibilities for performing professional work in the administration and interpretation of psychological tests and providing counseling and psychological services in a state agency, institution, mental health facility, clinic or guidance program.
LEVEL DESCRIPTORS
The Psychological Clinician job family consists of five levels which are distinguished by the level of complexity of specific job assignments, the extent of responsibility assigned for specific tasks, the level of expertise required for completion of the assigned work and the responsibility assigned for providing leadership to others.
Level IV:   
This is the leadership level where incumbents coordinate, supervise and perform advanced level psychological services.  These incumbents are assigned direct supervision responsibilities and will plan, assign and review work, evaluate employee performance and program results, approve leave and initiate disciplinary actions.
MINIMUM QUALIFICATIONS
Level IV:  
Education and Experience requirements at this level consist of a master's degree in psychology, counseling,  human relations, clinical/direct practice social work, or a closely relate field which must have included one semester of at least three hundred hours of applied clinical practicum in psychology or counseling PLUS three years post-master's experience providing professional psychological services AND must have a passing score on the National Counselor Examination for Licensure and Certification or hold a current license as a Licensed Professional Counselor (LPC), Licensed Marriage and Family Therapist (LMFT), Licensed Behavior Practitioner (LBP) or as a Nationally Certified Psychologist (NCP); or a doctorate in psychology with a specialty in clinical, counseling, educational, developmental or school psychology, including one academic year of full time post-masters or pre-doctoral internship.  One year of professional experience under the direct supervision of a psychologist licensed in the major program of doctoral study may be substituted for the internship.
NOTES
Please read instructions carefully and include all required documents when you submit your application.

No additional information will be accepted after the application has been submitted.
Selection Plan
Scores based on:  Qualification Review
***NOTE:  Names of eligible applicants can be made available to State agencies upon their request, immediately following the closing date and time.