Introduction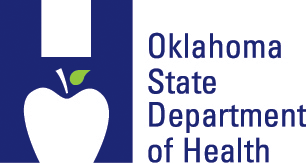 JFD:  Speech Language Pathologist I
Location: Cleveland County Health Department
PIN #: 34002381
Travel Required
Re-Announcement of position posted on March 03, 2017.

Position will be open for six months or until filled.  Please be advised that applications will periodically be considered, as such this position could be filled any time before the closing date.

Salary:
The bi-weekly hiring rate established for this position is $1,754.69
Description:
This position assesses the need for speech language services in evaluating children as  part of a transdisciplinary team and provides speech/language therapy to eligible children birth to three years of age.
STATE EMPLOYEE INFORMATION
IF YOU ARE A CURRENT OR FORMER PERMANENT, CLASSIFIED STATE EMPLOYEE, PLEASE APPLY TO THE "INTERNAL JOBS" LISTING HERE. 
BASIC PURPOSE
Positions within this job family are assigned responsibilities related to providing patients with diagnostic and therapeutic services in the areas of speech and language.
LEVEL DESCRIPTORS
The Speech-Language Pathologist job family consists of four levels which are distinguished by the complexity of the duties performed, the depth and breadth of accountability, and the responsibility assigned for providing leadership to others.
Level I:    
This is the basic level where incumbents perform entry level duties under the immediate supervision of a certified Speech-Language Pathologist.  Incumbents at this level are working toward obtaining their Certificate of Clinical Competence.
MINIMUM QUALIFICATIONS
Level I:    
Education and Experience requirements at this level consist of a master's degree in speech pathology, including academic and practicum requirements for certification by the American Speech-Language-Hearing Association.
NOTES
NOTES
REQUIREMENTS:
If education, certification or licensure is required to meet qualifications, applicants must provide documentation at the time of interview. 
All applicants are subject to a background check and must be legally authorized to work in the United States without visa sponsorship.
FOR ADDITIONAL INFORMATION ABOUT WORKING AT THE OKLAHOMA STATE DEPARTMENT OF HEALTH CLICK HERE


Please read instructions carefully and include all required documents when you submit your application.

No additional information will be accepted after the application has been submitted.