Introduction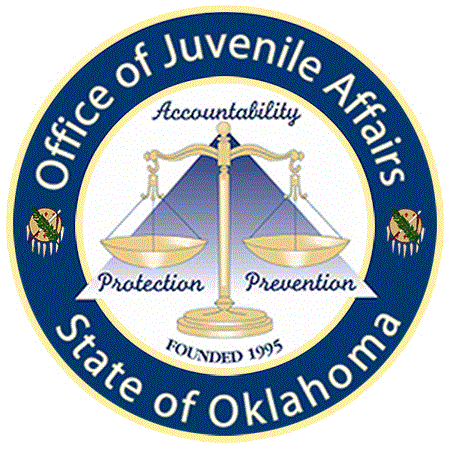 Position is located the Southwest Oklahoma Juvenile Center in Manitou, OK

Ensures the safety and security of juveniles, staff and community.  Responsible for transporting at-risk youth to and from placements and appointments.  Maintains physical security of the facility, including perimeter and unit checks. 

Applicants interested in Juvenile Security Officer Level I or temporary positions may apply directly to the following location:
Southwest Oklahoma Juvenile Center
Human Resources Office
P. O. Box 99
Manitou, OK  73555
Call 580-397-2632 for more information.
STATE EMPLOYEE INFORMATION
IF YOU ARE A CURRENT OR FORMER PERMANENT, CLASSIFIED STATE EMPLOYEE, PLEASE APPLY TO THE "INTERNAL JOBS" LISTING HERE. DO NOT APPLY VIA THIS RECRUITMENT.
BASIC PURPOSE
Positions in this job family are assigned responsibilities related to the security and control of juvenile offenders in a state-operated secure facility within the juvenile justice system.
LEVEL DESCRIPTORS
The Juvenile Security Officer job family has four levels, which are distinguished by the complexity of work performed, the expertise required to perform the assigned duties and the responsibility for providing leadership to others.
Level I:
This is the entry level of the job family where employees are responsible for performing basic and routine duties and receive formal and on-the-job training relating to the safety and security of the juvenile residents and staff in a treatment environment.
MINIMUM QUALIFICATIONS
Level I:     
Education and Experience requirements at this level consist of the statutory requirements of  Title 337 OAC, Section 3-13-43 (C) (1): All direct-care staff shall be at least 21 years of age and possess a high school diploma or its equivalent.
SPECIAL REQUIREMENT
Must be able to pass background check and drug screening. 

Some positions may require possession of valid Oklahoma Driver License at the time of employment & maintain a valid license while employed in this job family. 

Applicants must be willing and able to work overtime and to work on any shift that may span the late evening hours or the early morning hours commonly known as the night shift. 

Applicants must be able to stand and walk unaided for two or more hours at a time. 

Must have the ability to physically restrain juveniles using approved unarmed restraint techniques. 

Applicants must be able to lift 50 pounds from the floor to waist level.  Must be able to travel 100 yards on foot in less than one (1) minute. 

Must be able to successfully complete all training requirements for sole supervision of juveniles including, but not limited to, first aid certification, CPR and unarmed restraint training. 

Must be able to operate a hand-held radio and speak clearly enough to be understood by others monitoring the radio. 

Must maintain physical fitness levels that enable them to perform the above special requirements throughout their employment in this job family.
Selection Plan
Scores based on:  Non-competitive
***NOTE:  Names of eligible applicants can be made available to State agencies upon their request, immediately following the closing date and time.