Introduction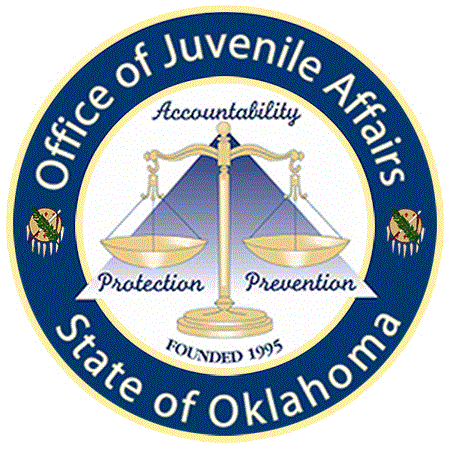 Position is located at the Oklahoma Oklahoma Juvenile Center for Girls in Norman OK.

Position responsible for assuring that juveniles' daily needs are met.  Provide direct care and supervision, paraprofessional guidance and counseling by directing daily activities, maintaining order, helping juveniles develop and achieve personal goals.  Inspect living quarters to ensure health and safety standards are met, control movement from living quarters for activities and control aggressive and non-aggressive behavior.

Applicants interested in Youth Guidance Specialist or temporary positions may apply directly to the following location:

Central Oklahoma Juvenile Center
Human Resources
700 South 9th
Tecumseh, OK 74873
Call 405-598-4190 for more information.
STATE EMPLOYEE INFORMATION
IF YOU ARE A CURRENT OR FORMER PERMANENT, CLASSIFIED STATE EMPLOYEE, PLEASE APPLY TO THE "INTERNAL JOBS" LISTING HERE. DO NOT APPLY VIA THIS RECRUITMENT.
BASIC PURPOSE
Positions in this job family are involved in providing direct care and supervision to youthful offenders in a state operated facility of the juvenile justice system.  This will include providing paraprofessional guidance and counseling to clients, interventions to control aggressive behaviors, documentation of behaviors and activities, and maintaining a presence at the facility in order to monitor and moderate client behavior and activity.
LEVEL DESCRIPTORS
The Youth Guidance Specialist job family has four levels, which are distinguished by the complexity of assignments, the level of expertise required to perform the duties assigned, and the responsibility assigned for providing leadership to others.
Level I:    
This is the entry level of the job family where employees are responsible for performing routine entry level duties in a training status to build their skills in providing resident supervision and in managing, observing and recording behavior of residents.  In this role they will attend orientation and training to learn policy, practices and procedures utilized in the residential and community service treatment programs of the juvenile justice system.
MINIMUM QUALIFICATIONS
Level I:    
Education & Experience requirements at this level consist of eligible applicants must be at least 21 years of age and possess a high school diploma or its equivalent (10 O.S. Section 401 et seq.).
SPECIAL REQUIREMENT
Must be able to pass background check and drug screening. 

Some positions require possession of valid Oklahoma driver's license. 

Must be willing and able to perform all job-related travel. 

Applicants must be willing to work overtime and to work on shifts. 

Duties require employees to stand and walk for prolonged periods and to have the ability to physically restrain residents using approved restraint techniques. 

Applicants must be able to lift 50 pounds. 

Employees must pass all training requirements for sole supervision of residents (first aide, CPR, and restraint training).
Selection Plan
Scores based on:  100% Non-Competitive
***NOTE:  Names of eligible applicants can be made available to State agencies upon their request, immediately following the closing date and time.