Introduction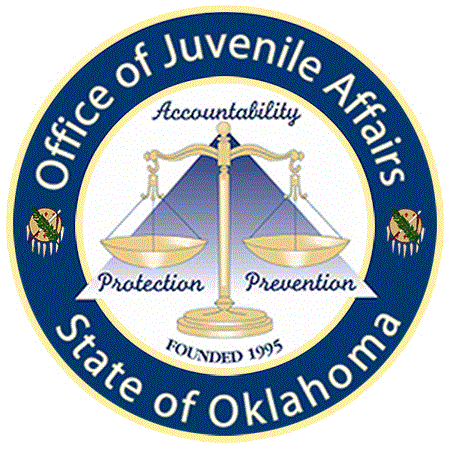 Position is located at the Southwest Oklahoma Juvenile Center in Manitou OK

Plans, coordinates, promotes and supervises an active volunteer program at the facility providing direct and indirect services, resources and materials.  Recruits, orients and trains individual or groups to provide direct services to residents and/or families. 

Functions in public relations activities, maintaining membership in various organizations and committees.  Makes presentations to public/civic groups which includes speak outs.  Coordinates religious activities.  Coordinates employee and volunteer recognition groups. 

Special requirements:
Must be able to pass background check and drug screening.

A probation/trial period may be required.

Applicants must be willing and able to perform all job-related travel normally associated with this position.
STATE EMPLOYEE INFORMATION
IF YOU ARE A CURRENT OR FORMER PERMANENT, CLASSIFIED STATE EMPLOYEE, PLEASE APPLY TO THE "INTERNAL JOBS" LISTING HERE. DO NOT APPLY VIA THIS RECRUITMENT.
BASIC PURPOSE
Positions in this job family are involved in planning, coordinating and supervising the activities of a volunteer program at a state facility.  This includes recruiting, selecting, and assigning volunteers, promoting the program with public relations activities, and developing and maintaining community contacts and support for the program.
LEVEL DESCRIPTORS
The Volunteer Services Specialist job family has two levels which are distinguished by the complexity of assignments, the level of expertise required to perform the duties assigned, and the responsibility assigned for providing leadership to others.
Level I:   
This is the career level of this job family where employees are assigned responsibility for performing a full range of duties at the full-performance level with little or no supervision in the planning, coordination and supervision of volunteer services for a state facility.  This includes researching informational materials and maintaining community and media contacts, arranging for speeches, lectures, and press conferences, and administratively supervising volunteers, or assisting in the planning, coordination and supervision of a volunteer program.
MINIMUM QUALIFICATIONS
Level I:    
Education and Experience requirements at this level consist of a bachelor's degree and two years of experience in public relations, promotional work, community service or a closely related field or an equivalent combination of education and experience.
NOTES
Please read instructions carefully and include all required documents when you submit your application.

No additional information will be accepted after the application has been submitted.
Selection Plan
Scores based on: 100% Evaluation of Education and Experience listed on supplemental questionnaire.
***NOTE: Names of eligible applicants can be made available to State agencies upon their request, immediately following the closing date and time.