Introduction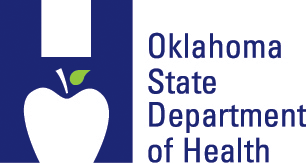 JFD:  Epidemiologist IV
Location: Medical Facilities Service
PIN #: 34002465
Travel Required
Salary: $2,836.54 bi-weekly
THIS POSITION CAN BE FILLED AT A LEVEL III OR LEVEL IV. PLEASE APPLY TO THE LEVEL INTERESTED IN.
Position will be open for six months or until filled.  Please be advised that applications will periodically be considered, as such this position could be filled any time before the closing date.
Description:
This position will manage the Oklahoma Medical Facilities Service (EMS) and trauma registry, and provides supervision of the data management and research team of three full-time staff - one senior epidemiologist, and two statistical specialists.
This position has a preferred qualification: 
Master of Public Health (MPH) or Doctor of Philosophy (PhD)
Applicants who demonstrate they possess the minimum qualifications (education and experience requirements) and the preferred qualification will be given additional consideration during the interview process.
STATE EMPLOYEE INFORMATION
IF YOU ARE A CURRENT OR FORMER PERMANENT, CLASSIFIED STATE EMPLOYEE, PLEASE APPLY TO THE "INTERNAL JOBS" LISTING HERE. DO NOT APPLY VIA THIS RECRUITMENT.
BASIC PURPOSE
Positions in this job family are assigned responsibilities involving the surveillance, investigation, and evaluation of communicable or chronic diseases, injuries or conditions, and assists in the planning and implementation of epidemiological programs to prevent and control diseases, injuries, or conditions.
LEVEL DESCRIPTORS
The Epidemiologist job family has four levels which are distinguished by the depth and breadth of accountability, the expertise required to perform assigned duties and the responsibility assigned for the leadership of others.
Level III:
This is the specialist level where employees are assigned responsibilities for performing advanced and/or specialized professional work which may include extensive research in a specific field such as enteric diseases, cancer, chronic and infectious diseases, trend analysis, injury clusters, and geographic/population/culture demographic; and development of quality assurance methods for data collection and analysis.  Designs and implements epidemiological studies, surveillance systems, or evaluations; coordinates grant writing and prepares grant-related reports; participates in interagency committees or task forces.  May supervise, plan, or distribute work to others.  This may include mentoring of Level I and II positions.
Level IV:  
At this level employees are assigned responsibilities for assisting in the direction of comprehensive statewide epidemiology programs, disease surveillance and investigation systems, and the coordination of program activities with other public health programs of the state.  In this role they will assist in budgeting and planning for future program direction; set standards within state and federal guidelines; direct studies of program needs; review and analyze information from studies and projects for immediate and long-range program development; direct staff training programs; make recommendations concerning legislation; and supervise epidemiological personnel.  This includes developing and directing statewide epidemiological services.
MINIMUM QUALIFICATIONS
Level III:  
Education and Experience requirements at this level consist of a master's degree in Epidemiology and four years of experience in a field involving the use of epidemiological techniques and analysis or a doctorate in epidemiology and one year of qualifying experience.

Level IV:   
Education and Experience requirements at this level consist of those identified in Level III and five years of experience in a field involving the use of epidemiological techniques and analysis; or a doctorate in epidemiology and two years of qualifying experience.
NOTES
REQUIREMENTS:
If education, certification or licensure is required to meet qualifications, applicants must provide documentation at the time of interview. 

All applicants are subject to a background check and must be legally authorized to work in the United States without visa sponsorship.


FOR ADDITIONAL INFORMATION ABOUT WORKING AT THE OKLAHOMA STATE DEPARTMENT OF HEALTH CLICK HERE


Please read instructions carefully and include all required documents when you submit your application.

No additional information will be accepted after the application has been submitted.
Selection Plan
Scores based on: 100% Qualification Review.
 ***NOTE:  Names of eligible applicants can be made available to State agencies upon their request, immediately following the closing date and time.