Introduction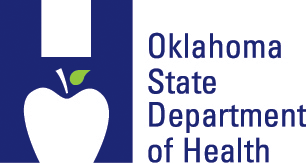 JFD: Special Educator III
Location: McCurtain County Health Department
PIN #: 34001629
Salary: $1,603.93 bi-weekly

Travel Required.

Position will be open for three months or until filled. Please be advised that applications will periodically be considered, as such this position could be filled any time before the closing date.

Description:
This position will independently provide special education services to children in the SoonerStart Early Intervention Program; administer evaluations, determine eligibility, assess family and child's needs and work to develop the Individualized Family Service plan.

This position has a preferred qualification:
Experience working in a qualified early childhood educational setting with 0-5 year old children.

Applicants who demonstrate they possess the minimum qualifications (education and experience requirements) and the preferred qualification will be given additional consideration during the interview process.
STATE EMPLOYEE INFORMATION
IF YOU ARE A CURRENT OR FORMER PERMANENT, CLASSIFIED STATE EMPLOYEE, PLEASE APPLY TO THE "INTERNAL JOBS" LISTING HERE. DO NOT APPLY VIA THIS RECRUITMENT.
BASIC PURPOSE
Positions in this job family are assigned responsibilities involving providing individual and family services to enhance the learning, development, and social-emotional skills of children with developmental delays as well as promote literacy and understanding of early cognitive concepts while monitoring progress toward goals.
LEVEL DESCRIPTORS
The Special Educator job family consists of four levels which are distinguished by the level of the complexity of specific job assignments, the level of education, the extent of responsibility assigned for a specific task, and the level of expertise required for completion of assigned tasks and the responsibility assigned for providing supervision to others.

Level III:  
This is the specialist level where the incumbents are assigned advanced level responsibilities involving mentorship, team leadership and/or designated as a lead worker in Special Education. 
MINIMUM QUALIFICATIONS
Level III:   
Education and Experience requirements at this level consist of completion of a Master's degree in Special Education, Early Childhood Education, Elementary Education or a related field from an accredited college or university AND completion of a bachelor's degree in Special Education, Early Childhood Education, Elementary Education or a related field from an accredited college or university AND possession of a valid teaching certificate in Special Education issued by the Oklahoma State Department of Education PLUS two years of post-baccalaureate special education teaching experience.
NOTES
REQUIREMENTS:
If education, certification or licensure is required to meet qualifications, applicants must provide documentation at the time of interview. 

All applicants are subject to a background check and must be legally authorized to work in the United States without visa sponsorship.

FOR ADDITIONAL INFORMATION ABOUT WORKING AT THE OKLAHOMA STATE DEPARTMENT OF HEALTH CLICK HERE

Please read instructions carefully and include all required documents when you submit your application.

No additional information will be accepted after the application has been submitted.
Selection Plan
Scores based on:  100% Evaluation of Education and Experience listed on the supplemental questionnaire.
***NOTE:  Names of eligible applicants can be made available to State agencies upon their request, immediately following the closing date and time.