Introduction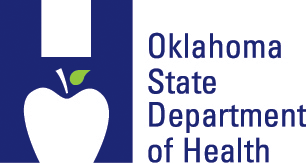 JFD:  Speech Language Pathologist III
Location: Pittsburg County Health Department
PIN #: 34001465
Travel Required
Salary: $2,245.65 biweekly
THIS POSITION CAN BE FILLED AT A LEVEL II OR LEVEL III. PLEASE APPLY TO THE LEVEL INTERESTED IN.
Please be advised that applications will periodically be considered, as such this position could be filled any time before the closing date.
Description:
This position provides Speech Language Pathology therapeutic evaluation, assessment and intervention services in Pittsburg County to children age's birth to three in homes and daycares.  Speech Language Pathologists demonstrate ways to enhance the child's development to parents and caregivers through ongoing therapy planning as well as providing resources to obtain medical, social, psychosocial services.
Duties include, but are not limited to:
• Use clinical skills to collaborate with families and caregivers to identify goals and develop strategies to obtain goals.
• Develop care plan for individual cases, counsels with families and caregivers on addressing communication disorder.
• Coach caregivers on implementing strategies to increase communication.
• Consult with transdisciplinary team to provide individual diagnosis and treatment.
• Teach augmentative and alternative communication methods.
• Partner with interpreter to provide speech and language services to families and caregivers who speak other languages.
• Asses and treat language disorders to improve ability to understand spoken words.
• Use evidence based strategies to develop intervention plans for children with Autism Spectrum Disorder.
• Conduct evaluations and assessments of children birth to three years to determine service eligibility.
• Assess client needs to develop an effective family intervention plan.
Knowledge, Skills and Abilities: 
Requirements include knowledge of the pathology of communication disorders; of phonetics; of the anatomy and physiology of the speech and hearing function; and of diagnostic testing and treatment techniques for communication disorders. Ability is required to discuss communication disorders with various treatment professionals and families; to plan and execute treatment programs; and to communicate effectively, both orally and in writing.
Education and Work Experience:
Requirements include certification as a Speech-Language Pathologist by the American Speech-Language-Hearing Association plus an additional three years of post-certification experience as a Speech-Language Pathologist in a clinical specialty or in an educational setting.
NOTES
REQUIREMENTS:
If education, certification or licensure is required to meet qualifications, applicants must provide documentation at the time of interview.
All applicants are subject to a background check and must be legally authorized to work in the United States without visa sponsorship.
FOR ADDITIONAL INFORMATION ABOUT WORKING AT THE OKLAHOMA STATE DEPARTMENT OF HEALTH CLICK HERE

Please read instructions carefully and include all required documents when you submit your application.


No additional information will be accepted after the application has been submitted.
Conclusion
Veteran's Preference Points Apply only for initial appointment in the Classified Service.