Introduction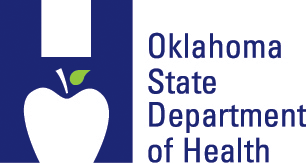 JFD:  Speech Language Pathologist III
Location: Canadian County Health Department
PIN #: 34002071
Travel Required
Salary: $2,245.65 biweekly
THIS POSITION CAN BE FILLED AT A LEVEL II OR LEVEL III. PLEASE APPLY TO THE LEVEL INTERESTED IN.
Position will be open for six months or until filled.  Please be advised that applications will periodically be considered, as such this position could be filled any time before the closing date.
Description:
Positions within this job family are assigned responsibilities related to providing patients with diagnostic and therapeutic services in the areas of speech and language.
Duties include, but are not limited to:
• Diagnose communication disorders of speech and language.
• Prepare treatment plans and make recommendations for individual cases.
• Conduct group and individual speech and/or language treatment as appropriate.
• Perform hearing screenings and make appropriate referrals.
• Prepare and maintain progress reports, records, and evaluations on individual and group cases as required.
• Participate as a member of a diagnostic and treatment team for individual and group cases.
• Maintain confidential records of client services in compliance with state and federal regulations.
• Direct and/or trains clinical personnel and staff in identifying and treating communication disorders.
• Confer with professional and/or community groups on topics regarding communication disorders.
• Implement and develop prevention programs that are specific to speech/language/communication issues.
Knowledge, Skills and Abilities: 
Requirements include knowledge of the pathology of communication disorders; of phonetics; of the anatomy and physiology of the speech and hearing function; and of diagnostic testing and treatment techniques for communication disorders. Ability is required to discuss communication disorders with various treatment professionals and families; to plan and execute treatment programs; and to communicate effectively, both orally and in writing.
Education and Work Experience:
Requirements include certification as a Speech-Language Pathologist by the American Speech-Language-Hearing Association plus an additional three years of post-certification experience as a Speech-Language Pathologist in a clinical specialty or in an educational setting.
NOTES
REQUIREMENTS:
If education, certification or licensure is required to meet qualifications, applicants must provide documentation at the time of interview.
All applicants are subject to a background check and must be legally authorized to work in the United States without visa sponsorship.
FOR ADDITIONAL INFORMATION ABOUT WORKING AT THE OKLAHOMA STATE DEPARTMENT OF HEALTH CLICK HERE

Please read instructions carefully and include all required documents when you submit your application.


No additional information will be accepted after the application has been submitted.
Conclusion
Veteran's Preference Points Apply only for initial appointment in the Classified Service.