Introduction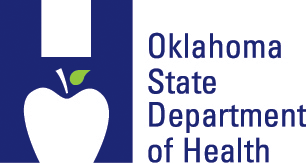 JFD: Health Educator II
Location: Payne County Health Department
PIN #: 34000893
Travel Required
Salary: $1,531.58 bi-weekly

Description:
This position will be responsible for building community coalitions and enhancing citizen involvement in public health and targeting activities that focus on developing health improvement plans to improve overall health status of the citizens of Payne County.
STATE EMPLOYEE INFORMATION
IF YOU ARE A CURRENT OR FORMER PERMANENT, CLASSIFIED STATE EMPLOYEE, PLEASE APPLY TO THE "INTERNAL JOBS" LISTING HERE. DO NOT APPLY VIA THIS RECRUITMENT.
BASIC PURPOSE
Positions in this job family are assigned responsibilities for assessment, planning, implementation, and evaluation of health education/promotion programs.
LEVEL DESCRIPTORS
The Health Educator job family consists of three levels, which are distinguished by the complexity of the duties performed, the depth and breadth of accountability, and the level of expertise required for completion of assigned tasks.
Level II:    
This is the specialist level where incumbents are assigned advanced level responsibilities for assessing, planning, implementing, and evaluating health education programs such as serving as a team leader or lead worker on specific projects, programs, or activities.
MINIMUM QUALIFICATIONS
Level II:   
Education and Experience requirements at this level consist of a bachelor's degree in Health Education, Health Promotion, Community Health, School Health Education, Health Studies, Nutrition, Health Behavior, or Nursing plus certification as a Certified Health Education (CHES) pursuant to the criteria established by the National Commission for the Health Education Credentiaor a bachelor's or master's degree in another field with documentation of eligibility to take the Certified Health Education Specialist (CHES) examination pursuant to the criteria established by the National Commission for Health Education Credentialing. 
SPECIAL REQUIREMENT
Some positions may require that the education and/or experience or the certification may be in a specific area.
NOTES
REQUIREMENTS:
If education, certification or licensure is required to meet qualifications, applicants must provide documentation at the time of interview. 

All applicants are subject to a background check and must be legally authorized to work in the United States without visa sponsorship.

FOR ADDITIONAL INFORMATION ABOUT WORKING AT THE OKLAHOMA STATE DEPARTMENT OF HEALTH CLICK HERE

Please read instructions carefully and include all required documents when you submit your application.

No additional information will be accepted after the application has been submitted.
Selection Plan
Scores based on:  100% Evaluation of Education and Experience listed on the supplemental questionnaire.
***NOTE:  Names of eligible applicants can be made available to State agencies upon their request, immediately following the closing date and time.