Introduction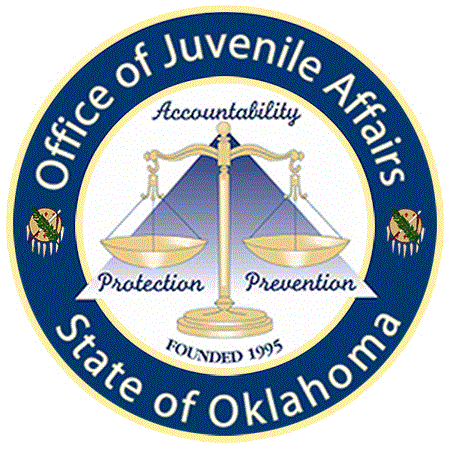 Position is located at the Central Oklahoma Juvenile Center in Tecumseh OK

The position is responsible for performing professional work in the administration and interpretation of psychological tests, assigning diagnoses, providing counseling and conducting psychological services.

Conducts individual, group and family counseling sessions.  Documents treatment progress.  Responsible for conveying treatment concerns and psychological data in an explanatory manner to staff and other professionals in a timely manner.
Develops therapeutic treatment plans and interventions.  Administers and scores various intelligence, personality and social functioning psychological testing.
Position may be responsible for performing substance abuse evaluations in order to identify treatment needs and providing documentation for client records.  Design and coordinate development & implementation of treatment with institutional treatment team.  Facilitate individual/group therapy.  Have knowledge of current methods & techniques used in effective prevention & treatment programs; community organization & resources development; modern principles of training & education.
Special Requirements:
Must be able to pass background check and drug screening.

A probation/trial period may be required.

Position requires shift work (rotating weekends).

Must be willing to perform all job related travel.
BASIC PURPOSE
Positions within this job family are assigned responsibilities for performing professional work in the administration and interpretation of psychological tests and providing counseling and psychological services in a state agency, institution, mental health facility, clinic or guidance program.
LEVEL DESCRIPTORS
The Psychological Clinician job family consists of five levels which are distinguished by the level of complexity of specific job assignments, the extent of responsibility assigned for specific tasks, the level of expertise required for completion of the assigned work and the responsibility assigned for providing leadership to others.
Level I:    
This is the basic level of this job family where incumbents are performing beginning level professional work in a training status and under close supervision.  At this level incumbents will not be involved in the interpretation of psychological tests, assigning diagnoses, or the supervision or training of others.
MINIMUM QUALIFICATIONS
Level I:    
Education and Experience requirements at this level consist of a master's degree in psychology, counseling,  human relations, clinical/direct practice social work, or a closely related field which must have included one semester of at least three hundred hours of applied clinical practicum in psychology or counseling.
NOTES
Please read instructions carefully and include all required documents when you submit your application.

No additional information will be accepted after the application has been submitted.
Selection Plan
Scores based on:  100% Evaluation of Education and Experience listed on the supplemental questionnaire.
***NOTE:  Names of eligible applicants can be made available to State agencies upon their request, immediately following the closing date and time