Introduction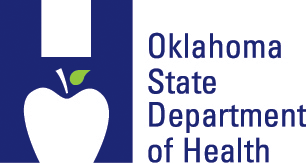 JFD:  Registered Nurse III
Working Title:  Coordinating Nurse
Travel Required
Salary: $2,094.35 bi-weekly
Position will be open for six months or until filled.  Please be advised that applications will periodically be considered, as such this position could be filled any time before the closing date.
Description:
This position will provide direct professional nursing patient care in county health departments; conduct disease investigation and surveillance; supervise staff and provide education to schools.
Duties include, but are not limited to:
*Develop and present educational programs relevant to nursing practices and standards or care and follow-up with evaluation of learning. 
*Complete special assignments such as quality improvement, mentoring, and surveillance of potential patient care incidents of quality indicators for individuals who may be at risk for rapid status change. 
*Schedule work assignments, evaluate health care and performance of assigned staff, provide training, and insure quality.  *Administrative responsibilities may include approving leave and initiating disciplinary actions. 
*Coordinate health services or provide nursing care in an assigned county or geographic area.
*Provide supervision.
Knowledge, Skills and Abilities:
Requirements include knowledge of professional nursing theory, practices, and techniques; health promotion and disease prevention; nursing management; available health care resources; nutrition and diet therapy;  the functions of various clinical departments; availability of health programs and resources; federal and state rules and regulations concerning health services; accreditation, certification and licensure standards; preventive health practices; of principles and methods of teaching; of nursing standards; and of nursing policies and procedures.
Ability is required to perform assessments and nursing functions; provide education and training; assess condition and needs of patients, families and communities appropriate to the care setting; take appropriate intervention; counsel and teach patients and families; provide direction or guidance to non-licensed personnel in assigned area of responsibility to ensure quality care and to develop, plan, and implement an effective nursing care program and provide education and training.
Education and Work Experience:
Requirements consist of possession of a valid Oklahoma license as a registered nurse as approved by the Oklahoma Board of Nursing or, Registered Nurse License recognized by the Enhanced Nurse Licensure Compact (eNLC) plus two years of professional nursing experience.
NOTES
REQUIREMENTS:
If education, certification or licensure is required to meet qualifications, applicants must provide documentation at the time of interview.
All applicants are subject to a background check and must be legally authorized to work in the United States without visa sponsorship.
FOR ADDITIONAL INFORMATION ABOUT WORKING AT THE OKLAHOMA STATE DEPARTMENT OF HEALTH CLICK HERE

Please read instructions carefully and include all required documents when you submit your application.


No additional information will be accepted after the application has been submitted.
Conclusion
Veteran's Preference Points Apply only for initial appointment in the Classified Service.