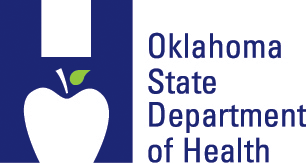 The Oklahoma State Department of Health (OSDH) is committed to providing quality health services to Oklahoma citizens. Our mission is to protect and promote health, to prevent disease and injury, and to cultivate conditions by which Oklahomans can be healthy.

OSDH is seeking a full time Budget Director providing support to Financial Services Division. This is an unclassified position in state government, located in Oklahoma City.  OSDH offers a comprehensive Benefits Packet, including a generous benefit allowance to offset the cost of insurance premiums for employees and their eligible dependents.  For more information about the benefit allowance [click here].The annual salary for this position is up to $80,000 based on education and experience.


Position Summary
The Budget Director creates, submits, and manages OSDH's annual budget. To ensure programs and other divisions are able to obtain necessary financial information to maintain their programs.
Position Responsibilities / Essential functions
• Development and submission of the operational budget by June 30 of each year
• Development and submission of the Budget Request by October 1 annually
• Creating up-to-date budget status reports for program operations
• Funding all financial transactions
• Manage county millage budgets
• Analyze invoice rejections and  encumbrances
• Forecast expenditures and revenues; to include trend analysis
• Develop reporting tools to monitor budget position and potential budgetary needs
• Other duties as assigned
Education and Experience
Bachelor's degree in Finance, Accounting or related field, and (5) Five years of progressively responsible related experience in State/Federal/Municipal financial practices.

Preference may be given to Master's degree in Finance, Accounting, Business Administration, or other closely related field.
Valued Knowledge, skills and abilities
Principles and practices of budget administration, preferably in a State/Federal/Municipal environment. Principles and practices of public administration.

Administrative principles and practices, including goal setting and program budget development and implementation. Methods and techniques of research, statistical analysis, forecasting and trends, and report presentation.
Physical Demands and Work Environment
• Office environment
• Computer based