Introduction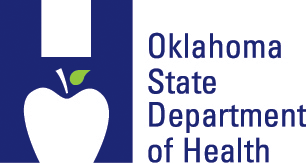 JFD:  Program Grant Consultant
Working Title:  Statistical Research Specialist
Location: HIV/STD Service
PIN #: 34002831 
Travel Required
Salary: $1,698.85 bi-weekly
Description:
This position will plan and conduct statistical and program management for the Ryan White program.
Duties include, but are not limited to:
• Maintain and analyze CAREWAre (HIV care database) for all Ryan White Part B direct service providers.
• Coordinate updates to CAREWAre with Information Technology staff.
• Coordinate, produce, prepare and submit all required reports.
• Complete provider data imports; analyzing date and completing data cleanup and other maintenance activities.
• Provide on-going technical assistance and training related to date requirement and evaluation of established performance measures; providing feedback as required or requested.
• Participate in grant writing activities.
• Provide data analysis.
Knowledge, Skills and Abilities:
Requirements include knowledge of statistical and research theory and methods; sources of data; probability and sampling; data processing applications to data management problems; visual representation of data; inferential statistics; and techniques of data collection. Ability is required to produce and maintain accurate data to write technical reports using statistical software programs; and to communicate statistical results.
Education and Work Experience:
A bachelor's degree that includes nine semester hours in statistics, statistical research methods, economics, demographic or social research statistics; AND two years of experience in technical statistical and research work; OR,
a master's degree in a social science, business administration or public administration which includes nine semester hours of advanced statistical methods.
Title 74, 840-5.5. (A)(4) - Persons employed with one-time, limited duration, federal or other grant funding that is not continuing or indefinitely renewable.  The length of the unclassified employment shall not exceed the period of time for which that specific federal funding is provided.
NOTES
REQUIREMENTS:
If education, certification or licensure is required to meet qualifications, applicants must provide documentation at the time of interview.
All applicants are subject to a background check and must be legally authorized to work in the United States without visa sponsorship.
FOR ADDITIONAL INFORMATION ABOUT WORKING AT THE OKLAHOMA STATE DEPARTMENT OF HEALTH CLICK HERE

Please read instructions carefully and include all required documents when you submit your application.


No additional information will be accepted after the application has been submitted.
Conclusion
Veteran's Preference Points Apply only for initial appointment in the Classified Service.