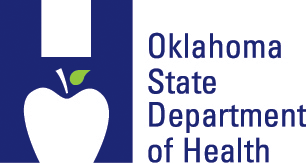 JFD:  Local Emergency Response Coordinator
Working Title: Local Emergency Response Coordinator (LERC)
Location: Cleveland County
PIN #: 34001067
Travel Required
Salary: $1,732.71 bi-weekly
Description:  
This position coordinates emergency public response service activities at the county and community level, responds to public emergencies, lead the development and maintenance of community level coalitions (Local Emergency Planning Coalition, Mass Immunization/Prophylaxis Strategy (MIPS), Local Oklahoma Medical Reserve Corps chapters, local medical system partners, etc.).  Additionally, the position coordinates with the County Emergency Operations Managers within the administrative regions.
Duties include, but are not limited to:
• Develop and maintain strong collaborative partnerships with key stakeholders (local, county-wide, and state-wide) and community partners for involvement in emergency management activities
• Respond to emergencies:  Coordinate the CHD response to public health emergencies
• Organize activities related to the development and maintenance of county Emergency Response Plans (these include Mass Immunization/Prophylaxis Strategy (MIPS), Pandemic Flu, Emergency Response Plans and Continuity of Operation Plans)
• Prepare for CDC site visits to inspect and score county MIPS plans. Must organize all partner cooperation, planning, training and documentation
• Participate in local preparedness exercises and drills. Includes: organizing and facilitating planning meetings for staff and stakeholder organizations
• Represent the CHD at emergency-management related coalitions
• Maintain local Incident Command System and preparedness-related training records
• Act as Medical Reserve Corp (MRC) Coordinator for each county. Coordinate trainings, recruitment activities, meetings, response activations
• Maintaining local contact lists, calling trees, and call down rosters of staff and partner agencies
Education and Work Experience:
Requirements consist of a Bachelor's degree in a health science, communications, or business related field plus one year of emergency management experience; or a combination of education or experience; or a master's degree in public health, planning, community health, emergency management, or closely related field.
Knowledge, Skills and Abilities: 
Knowledge of: Local, state, and federal laws and regulations regarding emergency services, disaster response, recovery, and mitigation; planning, development, implementation, and assessment of emergency management programs and response strategies relative to natural and manmade disasters. Ability to: coordinate various emergency preparedness and response activities across organizational lines; communicate effectively orally and in writing; train others in emergency response procedures and develop and conduct simulated drills and exercises; work under considerable pressure and stress in emergency situations; identify and recommend appropriate solutions to problems (decision making); and promote, establish, and maintain effective working relations with others.