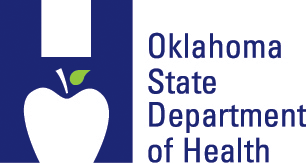 JFD:  Registered Nurse III
Working Title:  Early Intervention Registered Nurse III
Location: Muskogee County Health Department
PIN #: 34003041
Salary: $2,094.34
Position will be open for six months or until filled.  Please be advised that applications will periodically be considered, as such this position could be filled any time before the closing date.
Description:
This position serves as the Early Intervention team leaders and provides nursing evaluation, assessment and early intervention services for the SoonerStart Early Intervention program to children age birth to three with developmental delays and/or disabilities. Nurses demonstrate ways to enhance the child's healthy development to parents and caregivers through ongoing therapeutic planning as well as providing resources to obtain medical and other community-based services which may be appropriate due to a medical condition. 
Duties include, but are not limited to:
• Assesses health status of individuals, families, and communities; develops plans and implements appropriate nursing interventions.
• Evaluates and determines health resources necessary to meet individual, family and community health needs.
• Delivers professional nursing care in an assigned unit, clinic, home, or other setting.
• Educates individuals, families, communities, and members of the health care team about the principles of disease prevention and health promotion.
• Provides supervision to other professional or paraprofessional personnel; collaborates with other professionals in the management of health care.
• Delegate tasks as may safely be performed by others, consistent with educational preparation and that do not conflict with the provisions of the Oklahoma Nursing Practice Act.
• Assures quality health care through use of various measures such as record review, peer review, direct observation, and assessment of individual, family, and community for the desired outcome.
• Performs specialized nursing functions as educationally prepared.
Knowledge, Skills and Abilities:
Requirements include professional nursing theory, practices, and techniques; of health promotion and disease prevention; of nursing management of available health care resources; of nutrition and diet therapy; and of the functions of various clinical departments and  plus knowledge of available health programs and resources; of federal and state rules and regulations concerning health services; of accreditation, certification and licensure standards; of preventive health practices; of principles and methods of teaching; of nursing standards; and of nursing policies and procedures.  Ability is required to assist in the development, organization, and implementation of an effective nursing care plan; to provide education and training; to assess condition and needs of patients, families and communities appropriate to the care setting; to take appropriate intervention; to counsel and teach patients and families; to provide direction or guidance to non-licensed personnel in assigned area of responsibility to ensure quality care and to develop, plan, and implement an effective nursing care program and to provide education and training.
Education and Work Experience:
Requirements consist of possession of a valid Oklahoma license as a registered nurse as approved by the Oklahoma Board of Nursing or,  Registered Nurse License recognized by the Enhanced Nurse Licensure Compact (eNLC) plus two years of professional nursing experience.
Title 74, 840-5.5. (A)(4) - Persons employed with one-time, limited duration, federal or other grant funding that is not continuing or indefinitely renewable.  The length of the unclassified employment shall not exceed the period of time for which that specific federal funding is provided.