Introduction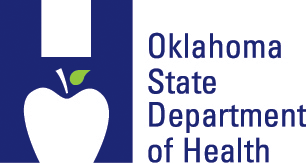 The Oklahoma State Department of Health (OSDH) is committed to providing quality health services to Oklahoma citizens. Our mission is to protect and promote health, to prevent disease and injury, and to cultivate conditions by which Oklahomans can be healthy.
OSDH is seeking a full time Patient Care Assistant providing support to Tulsa Early Intervention. This is a classified position in state government, located in Tulsa County Early Intervention. This is a classified position in state government, located in Oklahoma County. OSDH offers a comprehensive Benefits Packet, including a generous benefit allowance to offset the cost of insurance premiums for employees and their eligible dependents.  For more information about the benefit allowance [click here]. The annual salary for this position is up to $26,427.74, based on education and experience.

Position Description:  
This position provides interpretation and translation services for Spanish-speaking families.  This includes monitoring phone messages, completing family intakes, and interpreting developmental evaluations.

Duties include, but are not limited to:
*Performs direct nursing tasks including taking vital signs, assisting with activities of daily living and hygiene needs, and obtaining certain lab specimens. 
*Charts observations and activities, reporting pertinent changes in the patient's condition.
*Performs delegated or other specialized functions as educationally prepared.
*Escorts patients to and from various destinations.
*Assists in maintaining and providing a clean, safe environment.
*Orders, receives and stores supplies and performs basic clerical functions.
*Participates in follow-up activities and tracking clients, schedules appointments and performs other related tasks.
*Provides case finding and recruitment of at risk persons for comprehensive health services.
BASIC PURPOSE
Positions in this job family are assigned responsibilities for providing direct and indirect non-professional nursing care or outreach services in a clinic, hospital, institution or home setting under nursing or medical supervision. This includes performing duties such as taking vital signs, obtaining lab specimens, charting, escorting patients, assisting with activities of daily living, and ordering and receiving supplies.
LEVEL DESCRIPTORS
The Patient Care Assistant job family has three levels which are distinguished based on the level of skill required, responsibility and complexity of specific assignments, and the responsibility for providing leadership to others.
Level II:    
This is the career level of this job family where employees perform a full range of patient care duties or services under nursing or medical direction.  This includes taking vital signs, obtaining lab specimens, assisting with activities of daily living, observing and charting patient information, and reporting appropriate information to supervisors.  It may also include providing various outreach services to clients within the community.
MINIMUM QUALIFICATIONS
Level II:    Education and Experience required at this level consists of one year of experience in providing patient care.  
SELECTIVE QUALIFICATIONS
The Oklahoma State Department of Health has been authorized to use a selective qualification when interviewing applicants for this position.
"Applicant must demonstrate competence in interpretation and translation of English and Spanish languages."
NOTES
REQUIREMENTS:
If education, certification or licensure is required to meet qualifications, applicants must provide documentation at the time of interview. 

All applicants are subject to a background check and must be legally authorized to work in the United States without visa sponsorship.


FOR ADDITIONAL INFORMATION ABOUT WORKING AT THE OKLAHOMA STATE DEPARTMENT OF HEALTH CLICK HERE


Please read instructions carefully and include all required documents when you submit your application.

No additional information will be accepted after the application has been submitted.
Selection Plan
Scores based on: Non-competitive
***NOTE: Names of eligible applicants can be made available to State agencies upon their request, immediately following the closing date and time.