Introduction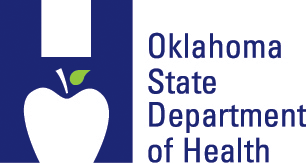 The Oklahoma State Department of Health (OSDH) is committed to providing quality health services to Oklahoma citizens. Our mission is to protect and promote health, to prevent disease and injury, and to cultivate conditions by which Oklahomans can be healthy.
OSDH is seeking a full time Speech Language Pathologist providing support to (Oklahoma County SoonerStart). This is a classified position in state government, located in Oklahoma State Department of Health. OSDH offers a comprehensive Benefits Packet, including a generous benefit allowance to offset the cost of insurance premiums for employees and their eligible dependents.  For more information about the benefit allowance [click here]. The annual salary for this position is up to $58,388.00 based on education and experience.
Position Description:  
Provides Speech-Language Pathology (SLP) services as a nationally and state certified SLP for the SoonerStart program in the natural environment (home, Head Starts, or daycares) for Oklahoma County SoonerStart.
Duties include, but are not limited to:
Evaluates child development skill level do determine developmental delay by participating as a member of a diagnostic team.  Performs hearing screenings and makes appropriate referrals.  Prepares treatment plans and makes recommendations for individual cases.  Maintains confidential files both electronic and paper records.  Implements and develops family service plans and goals for children to enhance and improve developmental outcomes.  Uses assistive technology to enhance communication and literacy.
STATE EMPLOYEE INFORMATION
IF YOU ARE A CURRENT OR FORMER PERMANENT, CLASSIFIED STATE EMPLOYEE, PLEASE APPLY TO THE "INTERNAL JOBS" LISTING
HERE
. 
BASIC PURPOSE
Positions within this job family are assigned responsibilities related to providing patients with diagnostic and therapeutic services in the areas of speech and language. 
LEVEL DESCRIPTORS
The Speech-Language Pathologist job family consists of four levels which are distinguished by the complexity of the duties performed, the depth and breadth of accountability, and the responsibility assigned for providing leadership to others.
Level II:   
This is the career level where incumbents perform professional duties as a fully certified Speech-Language Pathologist.  Incumbents at this level are not assigned supervisory responsibilities, but may provide training and technical assistance to others.
MINIMUM QUALIFICATIONS
Level II:    
Education and Experience requirements at this level consist of certification as a Speech-Language Pathologist by the American Speech-Language-Hearing Association.
NOTES
NOTES/REQUIREMENTS:
If education, certification or licensure is required to meet qualifications, applicants must provide documentation at the time of interview. 
All applicants are subject to a background check and must be legally authorized to work in the United States without visa sponsorship.

FOR ADDITIONAL INFORMATION ABOUT WORKING AT THE OKLAHOMA STATE DEPARTMENT OF HEALTH CLICK HERE
Please read instructions carefully and include all required documents when you submit your application.

No additional information will be accepted after the application has been submitted.