Introduction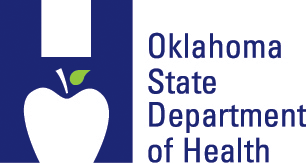 The Oklahoma State Department of Health (OSDH) is committed to providing quality health services to Oklahoma citizens. Our mission is to protect and promote health, to prevent disease and injury, and to cultivate conditions by which Oklahomans can be healthy.

OSDH is seeking a full time Budget Analyst providing support to Financial Services. This is an unclassified position in state government, located in Oklahoma County.  This is a classified position in state government, located in Oklahoma County. OSDH offers a comprehensive Benefits Packet, including a generous benefit allowance to offset the cost of insurance premiums for employees and their eligible dependents.  For more information about the benefit allowance [click here].The annual salary for this position is up to $40,402.25 based on education and experience.

Position Description:
Analyze budgets and revenue for current and future needs. Provide reports to senior leadership, State House or Senate, and Federal agencies.

Duties include, but are not limited to:
The functions performed by employees in this job family will vary by level, but may include the following:
• Compiles data related to agency financial transactions and operations, revenues and expenditures.
• Analyzes financial information concerning personnel, capital projects, supplies and equipment, professional services, and other expenses; determines budgetary requirements by function and activity.
• Participates in surveys, studies, meetings and legislative hearings concerning agency financial requirements; provides assistance to agency managers and supervisors in preparing budget estimates and proposals; conducts research and analysis on proposed legislation or other factors affecting budget requirements.
• Reviews revenue projections from appropriations, fees, taxes, tolls and other sources; matches projected revenue to projected expenditures; makes recommendations concerning changes in program goals, workloads, staffing patterns, funds distribution and other areas; identifies needs for changes in various sources of revenue.
• Develops agency budget work programs, including justification; prepares proposed legislation.

Education and Experience
Requirements at this level consist of a bachelor's degree in business or public administration, economics, accounting or finance; or an equivalent combination of education and experience in one of the above areas. Additionally one year of experience in professional budget administration or fiscal analysis.

Knowledge, Skills and Abilities
Required at this level include knowledge of the principles and practices of organization and management; of public administration; of methods and techniques for conducting research and analysis; of various sources of revenue available to governmental agencies; of typical expenditures required to provide governmental services; of the principles and practices of governmental accounting and budgeting; of program evaluation techniques; of services which can be provided by other sources, including the private sector; of the legislative process, and of the principles and practices of effective communication. Ability is required to review and analyze financial data; to establish realistic budget goals, to organize and present facts and opinions accurately, to analyze and understand agency goals and objectives; and to establish and maintain effective working relationships with others. Additionally able to demonstrate the ability to review and analyze a full range of financial information concerning revenues and expenditures and develop appropriate budget recommendations.
NOTES
REQUIREMENTS:
If education, certification or licensure is required to meet qualifications, applicants must provide documentation at the time of interview.
All applicants are subject to a background check and must be legally authorized to work in the United States without visa sponsorship.
FOR ADDITIONAL INFORMATION ABOUT WORKING AT THE OKLAHOMA STATE DEPARTMENT OF HEALTH CLICK HERE

Please read instructions carefully and include all required documents when you submit your application.


No additional information will be accepted after the application has been submitted.
Conclusion
Veteran's Preference Points Apply only for initial appointment in the Classified Service.