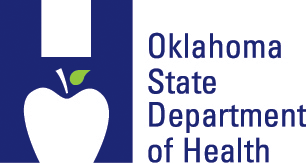 JFD:  Program Grant Consultant
Working Title:  Office Manager
Location: Family Support and Prevention Services
PIN #: 34001693
Salary:   $1,461.73.bi-weekly

The Oklahoma State Department of Health (OSDH) is committed to providing quality health services to Oklahoma citizens. Our mission is to protect and promote health, to prevent disease and injury, and to cultivate conditions by which Oklahomans can be healthy.
OSDH is seeking a full time Program Grant Consultant providing support to Child Guidance Service. This is an unclassified position in state government, located in Child Guidance Service. OSDH offers a comprehensive Benefits Packet, including a generous benefit allowance to offset the cost of insurance premiums for employees and their eligible dependents.  For more information about the benefit allowance [click here]. The annual salary for this position is up to $38,004.98 based on education and experience.

Description:
This position is responsible for managing, coordinating and directing the fiscal operations for the Child Guidance/Family Support & Prevention Service Area of the OSDH. A number of funding sources are utilized in funding the various programs within the service area including state appropriations, federal grants, contracts, Medicaid, county millage and sliding scale private pay funds. This position coordinates administrative support with program managers to assure all service area and program support needs are covered.

Duties include, but are not limited to:
Fiscal, Grants and Budget Oversight:
Plan, organize and direct the fiscal management of the service area; Establish, track and improve upon program management of administrative processes (inventory, purchase, compliance, contracts, grants management, financial system reconciliations, budgets) for service area including; tracking and monitoring expenditures and encumbrances for grants, funding and approving invoices appropriately, providing financial information for grants as it relates to spending and grant related documents; assist Director with budgets and prepare monthly operations reports and financial statements, prepare monthly reports and balance accounts, perform audits to ensure purchase orders, claims, travel, grants and contracts are processed accurately and timely, provide fiscal, grants and budgetary administrative and technical support to the Director, as well as coordinating with the Director and Program Managers the administrative support personnel and TA for the daily operation of all programs administered by the service area.

Contracts and Procurement Management:
Ensure purchases and/or contracts within the service area follow all purchasing laws as well as the Oklahoma Central Purchasing Act; Assure contracts are conducted in the most effective and efficient manner including: directing development of and/or develop contract language, addendums and modifications to contracts; Coordinate with Procurement staff to assure that contracts are completed and modifications processed in a timely manner; Analyze; invoices received for payment assuring that the amounts invoiced are accurate and in compliance with the contract terms;  Initiate any needed corrections by Contractors and document in Contract Monitoring Administrative Database (CMAD); Advise; CGS Director of any issues or concerns with contracts (e.g. potential lapse) and work with the appropriate staff to address; Serve as the resource to CGS staff monitoring contracts,  and developing  contracts.

Education and Work Experience:
A bachelor's degree and one year of professional or technical administrative* experience in business or public administration; or an equivalent combination of education and experience, substituting one year of qualifying experience for each year of the required education.

*Technical administrative experience would include highly complex clerical work gained under the direct supervision of a professional supervisor or manager.

Knowledge, Skills and Abilities:
Knowledge of the methods of organization and management; of public administration; of agency policies and procedures; of grant or contract program requirements; of the legislative process; of basic research and statistical techniques; of federal and state laws and regulations to administration of assigned programs; and supervisory principle and practices.
Title 74, 840-5.5. (A)(4) - Persons employed with one-time, limited duration, federal or other grant funding that is not continuing or indefinitely renewable.  The length of the unclassified employment shall not exceed the period of time for which that specific federal funding is provided.
Additional Information/Requirements:
Applicants must be legally authorized to work in the United States without visa sponsorship, and may be subject to a background check.
Applicants may be subject to a background check.
Any qualified applicant with a physical or mental impairment that substantially limits his/her ability to participate in the application process and desires a reasonable accommodation, must notify the Oklahoma State Department of Health Human Resources office at (405) 271-4479 extension 56217 of the need for an accommodation, identify the impairment, and identify the requested accommodation. 
If education, certification or licensure is required to meet minimum qualifications, applicants must provide documentation at the time of interview. 
The following documentation is acceptable as proof of education:
• If this position requires a degree, applicants must provide a copy of an official diploma or copy of an official transcript that demonstrates possession of the required degree.
• If this position requires specific coursework, applicants must provide a copy of an official transcript that demonstrates completion of the required coursework.
• If this position requires certification or licensure, with the exception of nurses, applicants must provide copies of the required certification or licensure.
Position requires possible response to public health emergencies including, but not limited to, natural disasters, disease outbreaks, or catastrophic events.
The Oklahoma State Department of Health is tobacco free.  Employees are prohibited from using tobacco products throughout all indoor and outdoor areas of premises under the control of the Oklahoma State Department of Health, in all vehicles on those premises, and in state vehicles in use for OSDH business anywhere.