Introduction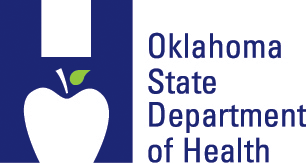 The Oklahoma State Department of Health (OSDH) is committed to providing quality health services to Oklahoma citizens. Our mission is to protect and promote health, to prevent disease and injury, and to cultivate conditions by which Oklahomans can be healthy.

OSDH is seeking a full time Program Grant Consultant providing support to Center for Chronic Disease Prevention and Health Promotion. This is an unclassified position in state government, located in Oklahoma City.  OSDH offers a comprehensive Benefits Packet, including a generous benefit allowance to offset the cost of insurance premiums for employees and their eligible dependents.  For more information about the benefit allowance [click here]. The annual salary for this position is up to $52,047.00 based on education and experience.

Position Description:
The Cessation System Program Consultant assists in statewide initiatives working with clinicians and healthcare systems to help increase rates of delivering tobacco dependence treatments, quit attempts and successful smoking cessation. Assists in promoting utilization of the Oklahoma Tobacco Helpline; develops and maintains a database with technical assistance and consultation projects related to tobacco treatment; provides contractors and other partners with up to date information on best practices in tobacco treatment clinical guidelines, treatment options and system change protocol; develops learning mechanism for state and local program staff on best practices within tobacco cessation; and submits written narratives, programmatic data, summary of activities and accomplishments to Cessation Systems Coordinator as needed. The position also serves as the primary consultant and technical assistance provider for the local county health departments and works with those departments to ensure the clinical best practice guidelines and internal policies are adhered to as well as ensure outcomes are being achieved in relation to tobacco dependence treatment.

Duties include, but are not limited to:
• Serve as first line content expert in tobacco control and cessation best practices to include physician education and behavioral modification therapies; conduct first level analysis for all technical assistance requests related to cessation; develop project plans for each entity needing in-depth consultation.
• Ensure services rendered by the Oklahoma Tobacco Helpline are in sync with contract specifications and those being reported by the provider and the evaluator; enter all OTH data into OSDH database with specific categories broken out.
• Work to ensure that Oklahoma health systems, specifically the OSDH and county health department system reflect the most efficient, up to date, tobacco treatment protocols available.
• Assist professional development of statewide health department and other systems staff by providing training in tobacco control best practices and social norm change, specifically looking at cessation counseling and education.
• Provide proactive technical assistance to the county health departments in regard to tobacco treatment (billing, service codes, referrals) and provide/create the quarterly county health department dashboards.

Education and Experience
Master's Degree Health Public Health, Social Work, Community Health, Kinesiology and Health Studies, Health Behavior or Non-Profit Management or equivalent plus two - four years of experience in project management, Budgeting, and implementing and coordinating community.

Knowledge, Skills and Abilities
Knowledge of Cognitive Behavioral Therapy, Stages of Change model and Motivational Interviewing Preferred. Ability to communicate effectively both orally and writing, to interpret policy and procedure. Possess good judgment skills needed for planning and accomplishing goals and objectives. Strong intrapersonal and problem-solving skills. Ability to bring together key partners and organizations to develop, implement and evaluate a statewide plan and an understanding of public health principles.

Physical Demands and Work Environment
Office environment
Computer based.
NOTES
REQUIREMENTS:

If education, certification or licensure is required to meet qualifications, applicants must provide documentation at the time of interview.
All applicants are subject to a background check and must be legally authorized to work in the United States without visa sponsorship.
FOR ADDITIONAL INFORMATION ABOUT WORKING AT THE OKLAHOMA STATE DEPARTMENT OF HEALTH CLICK HERE

Please read instructions carefully and include all required documents when you submit your application.


No additional information will be accepted after the application has been submitted.
Conclusion
Veteran's Preference Points Apply only for initial appointment in the Classified Service.