Introduction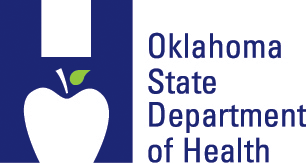 The Oklahoma State Department of Health (OSDH) is committed to providing quality health services to Oklahoma citizens. Our mission is to protect and promote health, to prevent disease and injury, and to cultivate conditions by which Oklahomans can be healthy.

OSDH is seeking a full time Occupational Therapist providing support to Payne County. This is an unclassified position in state government, located in Oklahoma State Department of Health.  OSDH offers a comprehensive Benefits Packet, including a generous benefit allowance to offset the cost of insurance premiums for employees and their eligible dependents.  For more information about the benefit allowance [click here]. The annual salary for this position is up to $52,920.00 based on education and experience.

Position Description:
Provides Occupational Therapy in the natural environment within the Sooner Start Program.

Duties include, but are not limited to:
Plans, conducts, and evaluates occupational therapy treatment/intervention and activities. Interprets physician referrals and determines appropriate evaluation procedures. Makes recommendations concerning standardized treatments/intervention based on medical indications. Completes patient assessments concerning independent living skills, occupational performance, pre-vocational work adjustment, educational skills, social skills and abilities. Tests neuro-muscular, motor, cognitive and psycho-social skills. Interprets results and proposes a treatment/intervention plan, including short and long range goals, frequency and duration. Provides treatment/intervention according to the prescribed plan, including task oriented activities, prevocational activities, neuro-motor and sensory-motor activities and patient/family counseling and activities. Participates in the assessment, design and fabrication of adaptive equipment and orthotic devices. Evaluates patient response to treatment/intervention and makes recommendations on changes in treatment as required. Maintains records concerning treatment/intervention provided, including both subjective and objective data. Initiates discharge planning, prepares discharge summary, orders required equipment, and instructs patients and care providers in home program. Participates in a multidisciplinary team to assist in developing intervention strategies to meet the clients needs. May provide limited supervision and training to therapy assistants and aides in the care and treatment of patients and the proper completion of standardized procedures.

Education and Experience
Possession of a current Oklahoma license as an Occupational Therapist issued by the Oklahoma Board of Medical Licensure and Supervision; plus one year of professional experience as a licensed Occupational Therapist; or an advanced level master's degree or doctorate in pediatric rehabilitative services, pediatric occupational therapy, special education, or a closely related field may be substituted for the required experience; plus two additional years of qualifying experience or an advanced level master's degree or doctorate in pediatric rehabilitative services, pediatric occupational therapy, special education (or other similar degree) may be substituted for two years only of the required experience.

Knowledge, Skills and Abilities
Knowledge of the principles and practices of professional occupational therapy; of therapeutic techniques and their application to occupational therapy; of standardized treatments prescribed for various conditions; of the procedures to evaluate various skills and abilities; and of the supplies, materials and equipment used in conducting occupational therapy programs. Ability is required to use therapeutic equipment and materials; to evaluate various skills and abilities; to administer prescribed treatments and conduct planned activities; to interpret medical prescriptions; to establish effective working relationships with others; to effectively communicate both orally and in writing; to exercise initiative and independent judgment; and to mentor occupational therapy students during field work experience; plus ability is required to develop occupational therapy treatment plans; and to provide in-service training at the local, regional and state levels in identified areas of expertise.
NOTES
REQUIREMENTS:

If education, certification or licensure is required to meet qualifications, applicants must provide documentation at the time of interview.
All applicants are subject to a background check and must be legally authorized to work in the United States without visa sponsorship.
FOR ADDITIONAL INFORMATION ABOUT WORKING AT THE OKLAHOMA STATE DEPARTMENT OF HEALTH CLICK HERE

Please read instructions carefully and include all required documents when you submit your application.


No additional information will be accepted after the application has been submitted.
Conclusion
Veteran's Preference Points Apply only for initial appointment in the Classified Service.