Introduction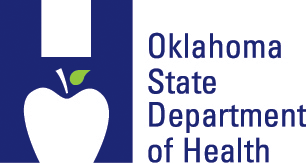 The Oklahoma State Department of Health (OSDH) is committed to providing quality health services to Oklahoma citizens. Our mission is to protect and promote health, to prevent disease and injury, and to cultivate conditions by which Oklahomans can be healthy.

OSDH is seeking a full time Epidemiologist providing support to Acute Disease Service. This is an unclassified position in state government, located in Oklahoma State Department of Health.  OSDH offers a comprehensive Benefits Packet, including a generous benefit allowance to offset the cost of insurance premiums for employees and their eligible dependents.  For more information about the benefit allowance [click here]. The annual salary for this position is up to $51,215.28 based on education and experience.

Position Description:
This position is responsible for supporting required activities performed by the ADS related to disease and outbreak investigation, epidemiologic and analytic investigation, and prevention and control of infection disease. Position will analyze epidemiologic data on infectious diseases to determine increased incidence of disease; collect epidemiologic data; summarize epidemiologic data to prepare status reports; participate in the design of valid statistical survey tools to be used to determine population health status and improve program performance; prepare technical reports, articles, presentations, and summaries of analytic findings.

Duties include, but are not limited to:
Prepares technical reports and scientific articles and participates in grant writing activities. Designs and implements epidemiological studies and surveillance systems. Determines and utilizes appropriate statistical methods to evaluate and interpret data. Interacts with the media and conveys information to the public.
Provides consultation to health care professionals, community organizations, and others on specific disease, injury, or conditions.

Education and Experience
Master's degree in Epidemiology and one year of experience in a field involving the use of epidemiological research, investigation, and analysis or a doctorate in epidemiology.

Knowledge, Skills and Abilities
Knowledge of epidemiology methods, human biology, laboratory methods, environmental analyses interpretation, parasitology, toxicology, immunology and pathology; of medical terminology; of statistical analysis, biometry, and demography; of epidemiological or statistical software; of social and economic conditions; and of current epidemiological developments and techniques. Ability is required to establish and maintain effective working relationships with others; to meet with the public and conduct public information programs; to write technical and non-technical information material; and to use a personal computer and applicable software. Knowledge of environmental toxicology, intervention strategies, diagnostic laboratory methods, and medical microbiology. Ability is required to manipulate large databases.
NOTES
REQUIREMENTS:

If education, certification or licensure is required to meet qualifications, applicants must provide documentation at the time of interview.
All applicants are subject to a background check and must be legally authorized to work in the United States without visa sponsorship.
FOR ADDITIONAL INFORMATION ABOUT WORKING AT THE OKLAHOMA STATE DEPARTMENT OF HEALTH CLICK HERE

Please read instructions carefully and include all required documents when you submit your application.


No additional information will be accepted after the application has been submitted.
Conclusion
Veteran's Preference Points Apply only for initial appointment in the Classified Service.