Introduction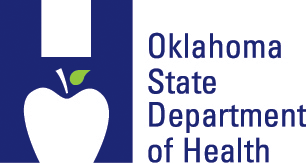 The Oklahoma State Department of Health (OSDH) is committed to providing quality health services to Oklahoma citizens. Our mission is to protect and promote health, to prevent disease and injury, and to cultivate conditions by which Oklahomans can be healthy.
OSDH is seeking a full time Advance Practice Registered Nurse providing support to Payne, Noble, Pawnee, and Creek County. This is an unclassified position in state government, located in Oklahoma State Department of Health. This is a classified position in state government, located in Oklahoma County. OSDH offers a comprehensive Benefits Packet, including a generous benefit allowance to offset the cost of insurance premiums for employees and their eligible dependents.  For more information about the benefit allowance [click here]. The annual salary for this position is up to $83,010.50 based on education and experience.

Position Description:
This position performs as an integral member of the health department team and provides advanced health care to individuals, families, or groups as an advanced practice nurse.

Duties include, but are not limited to:
Interacting with and sharing information with the health department staff to create a positive atmosphere for providing comprehensive health care services to patients; collecting and/previewing subjective data; collecting specimens for cultures, pap smears, wet preps, and blood as indicated; evaluating subjective, clinical, and objective signs and symptoms to diagnose and treat per protocol within the family planning and STD programs; collaborating with the patient regarding goals and plan of care; identifying health care needs outside of those provided by the health department and making appropriate referrals to other provides or physicians as needed; performing follow up services as needed; attending continuing educational seminars and courses to accumulate the needed hours to maintain prescriptive authority, nursing licenses, and AANP certification; and maintaining Registered Nursing License, Advanced Practice Registered Nurse License, and American Academy of Nurse Practitioners Certification.

Education and Experience
Education and experience requirements consist of a valid permanent Oklahoma license as a Registered Nurse by the Oklahoma Board of Nursing; certification as an Advanced Practice Nurse by the Oklahoma Board of Nursing; eligibility for prescriptive authority*; and one year experience as a Registered Nurse.

*Approval for prescriptive authority requires current licensure in Oklahoma as a Registered Nurse and as a Certified Nurse Practitioner (CNP), Certified Nurse Midwife (CNM), or Clinical Nurse Specialist (CNS) within 30 calendars days of the entry on duty date. The Advanced Practice Registered Nurse must hold a graduate degree at an advanced practice level or a post-master's certificate at an advanced practice level if the master's degree is in nursing, in order to be eligible for initial application for prescriptive authority.

Knowledge, Skills and Abilities
Requirements include knowledge of human anatomy, physiology and chemistry; of medical diagnosis techniques, methods and procedures; of methods of organization, management and public administration; of agency policies and procedures; of grant or contract program requirements; and, federal and state laws and regulations relating to administration of programs. Ability is required to establish and maintain effective working relationships with others and collaborate as an effective team member; communicate effectively, both orally and in writing; exercise sound independent judgment; analyze and resolve highly complex situations; conduct physical examinations and health assessments; and, provide advanced specialized nursing care and/or medical care to include writing prescriptions or be eligible to apply for prescriptive privileges.

Physical Demands and Work Environment
• Clinical setting with bending, stooping, and standing long periods.
NOTES
REQUIREMENTS:
If education, certification or licensure is required to meet qualifications, applicants must provide documentation at the time of interview.
All applicants are subject to a background check and must be legally authorized to work in the United States without visa sponsorship.
FOR ADDITIONAL INFORMATION ABOUT WORKING AT THE OKLAHOMA STATE DEPARTMENT OF HEALTH CLICK HERE

Please read instructions carefully and include all required documents when you submit your application.


No additional information will be accepted after the application has been submitted.
Conclusion
Veteran's Preference Points Apply only for initial appointment in the Classified Service.