Introduction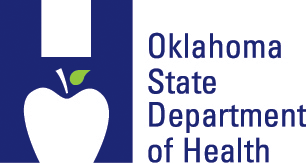 The Oklahoma State Department of Health (OSDH) is committed to providing quality health services to Oklahoma citizens. Our mission is to protect and promote health, to prevent disease and injury, and to cultivate conditions by which Oklahomans can be healthy.
OSDH is seeking a full time Children First Nurse providing support to Comanche County. This is an unclassified position in state government, located in Oklahoma State Department of Health. This is a classified position in state government, located in Oklahoma County. OSDH offers a comprehensive Benefits Packet, including a generous benefit allowance to offset the cost of insurance premiums for employees and their eligible dependents.  For more information about the benefit allowance [click here]. The annual salary for this position is up to $58,388.00 based on education and experience.

Position Description:  
The Children First Nurse provides prenatal education, promotes home safety, improves child health and development and increases self-efficacy through health assessments, education and providing links to community resources thereby decreasing child abuse and neglect.  Visits are done weekly for the first 4 weeks, then every 2 weeks for the remainder of the pregnancy, weekly for the first 6 weeks postpartum, every 2 weeks until the child is 21 months old, and monthly until the child's 2nd birthday.

Duties include, but are not limited to:
Assesses health status of individuals, families, and communities; develops plans and implements appropriate nursing interventions. Evaluates and determines health resources necessary to meet individual, family and community health needs. Delivers professional nursing care in an assigned unit, clinic, home, or other setting.
Educates individuals, families, communities, and members of the health care team about the principles of disease prevention and health promotion. Provides supervision to other professional or paraprofessional personnel; collaborates with other professionals in the management of health care. Delegate tasks as may safely be performed by others, consistent with educational preparation and that do not conflict with the provisions of the Oklahoma Nursing Practice Act. Assures quality health care through use of various measures such as record review, peer review, direct observation, and assessment of individual, family, and community for the desired outcome. Performs specialized nursing functions as educationally prepared.

Education and Experience
Requirements at this level consist of possession of a valid Oklahoma license as a registered nurse as approved by the Oklahoma Board of Nursing or, Registered Nurse License recognized by the Enhanced Nurse Licensure Compact (eNLC) and one year of professional nursing experience.

Knowledge, Skills and Abilities
Knowledge of professional nursing theory, practices, and techniques; of health promotion and disease prevention; of nursing management of available health care resources; of nutrition and diet therapy; and of the functions of various clinical departments.  Ability is required to assist in the development, organization, and implementation of an effective nursing care plan; to provide education and training; to assess condition and needs of patients, families and communities appropriate to the care setting; to take appropriate intervention; to counsel and teach patients and families; and to provide direction or guidance to non-licensed personnel in assigned area of responsibility to ensure quality care.
NOTES
REQUIREMENTS:
If education, certification or licensure is required to meet qualifications, applicants must provide documentation at the time of interview.
All applicants are subject to a background check and must be legally authorized to work in the United States without visa sponsorship.
FOR ADDITIONAL INFORMATION ABOUT WORKING AT THE OKLAHOMA STATE DEPARTMENT OF HEALTH CLICK HERE

Please read instructions carefully and include all required documents when you submit your application.


No additional information will be accepted after the application has been submitted.
Conclusion
Veteran's Preference Points Apply only for initial appointment in the Classified Service.