Introduction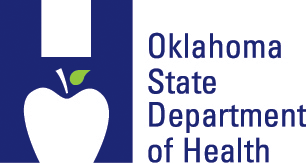 The Oklahoma State Department of Health (OSDH) is committed to providing quality health services to Oklahoma citizens. Our mission is to protect and promote health, to prevent disease and injury, and to cultivate conditions by which Oklahomans can be healthy.
OSDH is seeking a full time EPRS Nurse providing support to Emergency Preparedness and Response Service. This is an unclassified position in state government, located in Oklahoma State Department of Health. This is a classified position in state government, located in Oklahoma County. OSDH offers a comprehensive Benefits Packet, including a generous benefit allowance to offset the cost of insurance premiums for employees and their eligible dependents.  For more information about the benefit allowance [click here]. The annual salary for this position is up to $52,047.00 based on education and experience.

Position Description:
This position will serve as part of a team responsible for the assessment, development, enhancement and exercise of emergency preparedness and response plans for the eastern district public health and medical systems. The position will evaluate existing systems and assist local healthcare organizations develop and enhance various types of integrated response plans in a multi county region.

Duties include, but are not limited to:
Assist community coalitions and local county health departments by participating in evaluation and assessment of local community/county health department emergency response plans and annexes in the Homeland Security District. Coordinate the public health response and support the medical system response during activation for incidents and events. Assist in planning, developing, delivering and evaluating preparedness and response training (including but not limited to mass medication sites and emergency responses) to local county health department nurses to respond in an emergency. Act as the public health liaison between local county health departments, community partner organizations and the Oklahoma State Department of Health.

Education and Experience
Possession of a valid permanent Oklahoma License as a Registered Nurse as approved by the Oklahoma Board of Nursing and three years' experience in public health, hospital preparedness, other medical-related emergency response, or emergency management at the local, state or federal level.

Knowledge, Skills and Abilities
Knowledge and understanding of functions and operations of the local public health system; of state, federal, military, and civilian emergency response resources, or local and county concerns in emergency planning and project implementation; Proficiency with NIMS/ICS. The ability to communicate and direct emergency response and planning activities as a project or team leader. The ability to coordinate with multiple jurisdictions on a statewide bases. The ability to evaluate emergency response activities and provide constructive advice to local officials. The ability to establish and maintain effective working relationship with health department directors, emergency managers, law enforcement officials and other governmental officials. The ability to assemble, summarize, interpret and present complex information to professional and lay audiences. The ability to work independently as well as part of a team. The ability to prioritize duties and ensure proper completion and delivery of work projects. The ability to work discreetly and maintain confidentiality.
NOTES
REQUIREMENTS:
If education, certification or licensure is required to meet qualifications, applicants must provide documentation at the time of interview.
All applicants are subject to a background check and must be legally authorized to work in the United States without visa sponsorship.
FOR ADDITIONAL INFORMATION ABOUT WORKING AT THE OKLAHOMA STATE DEPARTMENT OF HEALTH CLICK HERE

Please read instructions carefully and include all required documents when you submit your application.


No additional information will be accepted after the application has been submitted.
Conclusion
Veteran's Preference Points Apply only for initial appointment in the Classified Service.