Introduction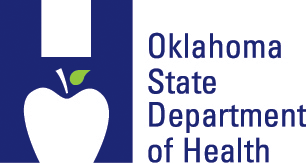 The Oklahoma State Department of Health (OSDH) is committed to providing quality health services to Oklahoma citizens. Our mission is to protect and promote health, to prevent disease and injury, and to cultivate conditions by which Oklahomans can be healthy.

OSDH is seeking a full time Assistant Chemical Terrorism Coordinator providing support to the Public Health Laboratory. This is an unclassified position in state government, located in Oklahoma State Department of Health.  OSDH offers a comprehensive Benefits Packet, including a generous benefit allowance to offset the cost of insurance premiums for employees and their eligible dependents.  For more information about the benefit allowance [click here]. The annual salary for this position is up to $40,483.00 based on education and experience.

Position Description:
The assistant Chemical Terrorism (CT) coordinator assists the CT Coordinator in administering a preparedness outreach program to health care facilities that may receive victims of accidental or intentional chemical releases. The assistant CT coordinator will assist in the development and production of all materials used in all Public Health Laboratory preparedness trainings (CT, Bioterrorism (BT), shipping, foodborne outbreak collection, etc) as directed by the PHL management staff. Will be responsible for administrative support to all laboratory & pharmacy personnel. Prepare purchase orders in the PeopleSoft System for the laboratory program areas. Prepare travel in Works and provide all cost documentation. Prepare and submit all personnel actions to supervisors for review and maintain personnel files.

Duties include, but are not limited to:
Administer the preparedness outreach program to health care facilities. Train health care professionals in appropriate procedures for handling chemical terror samples for testing. Assist with the development and production of training materials for CT/BT classes offered to Lab professionals, Law enforcement and other individuals involved in preparedness activities. Prepare through PeopleSoft requisitions and purchasing documents. Prepare travel documents through Works for PHL personnel to go to required meetings and training events as required by grants.

Education and Experience
High School education. Two years' experience in laboratory work performing laboratory procedures; or five years laboratory administrative experience including but not limited to handling of confidential laboratory records and use of laboratory terminology; or an equivalent combination of experience, substituting one college level laboratory science course for each six months of the required experience. Knowledge of CT specimen collection protocol & documentation.

Knowledge, Skills and Abilities
This position requires knowledge of the following items PeopleSoft (Contract Requisitions), Works (travel, motel, registration fees through the P-Card), Contract Web Management (CMS) (website maintenance) Word, Excel Access, Publisher, JobApps (retrieving certified list & applicant resumes, transcripts, applications, etc. for interviews); iPassport (laboratory training material).
NOTES
REQUIREMENTS:

If education, certification or licensure is required to meet qualifications, applicants must provide documentation at the time of interview.
All applicants are subject to a background check and must be legally authorized to work in the United States without visa sponsorship.
FOR ADDITIONAL INFORMATION ABOUT WORKING AT THE OKLAHOMA STATE DEPARTMENT OF HEALTH CLICK HERE

Please read instructions carefully and include all required documents when you submit your application.


No additional information will be accepted after the application has been submitted.
Conclusion
Veteran's Preference Points Apply only for initial appointment in the Classified Service.