Introduction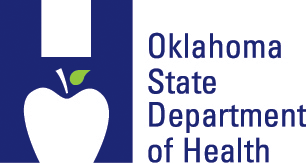 This position is headquartered in Cleveland County and will provide services to Cleveland, McClain, and Garvin County. 

Speech Language Pathologist I - up to $47,122.00 annual
Speech Language Pathologist II - up to $53,463.00 annual
The Oklahoma State Department of Health (OSDH) is committed to providing quality health services to Oklahoma citizens. Our mission is to protect and promote health, to prevent disease and injury, and to cultivate conditions by which Oklahomans can be healthy.

OSDH is seeking a full time Speech Language Pathologist providing support to Cleveland County Health Department. This is an unclassified position in state government, located in Norman, OK.  OSDH offers a comprehensive Benefits Packet, including a generous benefit allowance to offset the cost of insurance premiums for employees and their eligible dependents.  For more information about the benefit allowance [click here]. The annual salary for this position is up to $53,463.00 based on education and experience.

Position Description:
Provides SoonerStart/Early Intervention services by nationally certified Speech Language Pathologist in homes and daycares. We educate caregivers and demonstrate the activities that would be specific to their child's educational and therapeutic needs while performing ongoing assessment and therapy plans.

Duties include, but are not limited to:
• Use advanced clinical skills to collaborate with families/caregivers to identify goals and to develop strategies to reach communication goals.
• Develops a plan of care for individual cases. Counsels with families/care givers on how to address communication disorders.
• Coach caregivers on implementing strategies to use with their child to increase communication.
• Uses advanced clinical skills to consult with transdisciplinary team members to provide diagnostic and treatment for individuals.
• Teaches augmentative communication methods including sign language, use of automated devices, and alternative communication methods.
• Partners with interpreters to provide speech and language services to families/care givers who speak different languages.
• Travel to/from family homes and other community settings to provide therapy services for clients.

Education and Experience
This position may be underfilled at the lower level.

Speech Language Pathologist I - Requirements at this level consist of a master's degree in speech pathology, including academic and practicum requirements for certification by the American Speech-Language-Hearing Association.

Speech Language Pathologist II - Requirements at this level consist of certification as a Speech-Language Pathologist by the American Speech-Language-Hearing Association.

Knowledge, Skills and Abilities
Knowledge of the pathology of communication disorders; of phonetics; of the anatomy and physiology of the speech and hearing function; and of diagnostic testing and treatment techniques for communication disorders. Ability is required to discuss communication disorders with various treatment professionals and families; to plan and execute treatment programs; and to communicate effectively, both orally and in writing.
NOTES
REQUIREMENTS:

If education, certification or licensure is required to meet qualifications, applicants must provide documentation at the time of interview.
All applicants are subject to a background check and must be legally authorized to work in the United States without visa sponsorship.
FOR ADDITIONAL INFORMATION ABOUT WORKING AT THE OKLAHOMA STATE DEPARTMENT OF HEALTH CLICK HERE

Please read instructions carefully and include all required documents when you submit your application.


No additional information will be accepted after the application has been submitted.
Conclusion
Veteran's Preference Points Apply only for initial appointment in the Classified Service.