Introduction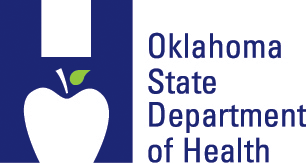 The Oklahoma State Department of Health (OSDH) is committed to providing quality health services to Oklahoma citizens. Our mission is to protect and promote health, to prevent disease and injury, and to cultivate conditions by which Oklahomans can be healthy.
OSDH is seeking a full time Auditor I providing support to the Internal Audit Unit. This is an unclassified position in state government, located in Oklahoma City. OSDH offers a comprehensive Benefits Packet, including a generous benefit allowance to offset the cost of insurance premiums for employees and their eligible dependents.  For more information about the benefit allowance [click here]. The annual salary for this position is up to $47,917.00 based on education and experience.

Position Description:
This is an entry level Internal Audit position. Under general supervision, assists in conducting reviews of assigned organizational and functional activities and evaluates the adequacy and effectiveness of the management controls over these activities; assists in determining whether organizational units in the agency are performing their planning, accounting, custodial, or control activities in compliance with management instructions, applicable statements of policy and procedures, and in a manner consistent with both agency objectives and high standards of administrative practice.

Obtains, analyzes, and appraises evidentiary data as a basis for an informed, objective opinion on the adequacy and effectiveness of the financial system and the efficiency of performance of the activities being reviewed.

Prepares formal written reports, as requested, expressing opinions on the adequacy and effectiveness of the financial system and the efficiency with which processes and activities are performed.

Performs related work as required and assigned such as performing county health department audits, internal audits, reviews, investigations and special projects as they arise.

Assists in making oral or written presentations to management during and at the conclusion of the examination, discussing deficiencies, recommending corrective action, and suggesting improvements in operations and reductions in cost.

Assists in appraising the adequacy of the corrective action taken to improve deficient conditions.

This position requires the ability to travel away from the employee's duty station (overnight) up to 80% of the time. Travel related expenses will be reimbursed based on the State Travel Reimbursement Act.

Knowledge, Skills and Abilities:
Knowledge of accounting and auditing theory and practice; of financial report writing; of a wide range of analytical principles and practices; of office procedures and practices; and of organizational theory, functions, methods and techniques.

Skill in establishing and maintaining effective relationships with others; in analyzing complex situations and adopting an effective course of action, in conducting several projects simultaneously; expressing ideas clearly and concisely, both orally and in writing; and in comprehending and carrying out complex accounting, auditing and fiscal procedures.

Education and Work Experience:
Requirements at this level consist of a bachelor's degree in business, finance, accounting, public administration, or related field; or an equivalent combination of education and experience, substituting one year of paraprofessional auditing or accounting experience for each year of the required education; or an equivalent combination of education and experience.
NOTES
REQUIREMENTS:
If education, certification or licensure is required to meet qualifications, applicants must provide documentation at the time of interview.
All applicants are subject to a background check and must be legally authorized to work in the United States without visa sponsorship.
FOR ADDITIONAL INFORMATION ABOUT WORKING AT THE OKLAHOMA STATE DEPARTMENT OF HEALTH CLICK HERE

Please read instructions carefully and include all required documents when you submit your application.


No additional information will be accepted after the application has been submitted.
2127
Conclusion
Veteran's Preference Points Apply only for initial appointment in the Classified Service.