Introduction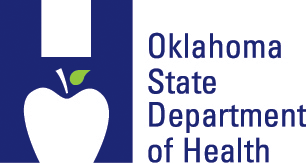 Travel Required.

The Oklahoma State Department of Health (OSDH) is committed to providing quality health services to Oklahoma citizens. Our mission is to protect and promote health, to prevent disease and injury, and to cultivate conditions by which Oklahomans can be healthy.

OSDH is seeking a full time Program Coordinator providing support to Child Guidance Program. This is an unclassified position in state government, organizationally located in the Family Health Services/Family Support and Prevention Service under the supervision of the Child Guidance Administrative Program Manager.  OSDH offers a comprehensive Benefits Packet, including a generous benefit allowance to offset the cost of insurance premiums for employees and their eligible dependents.  For more information about the benefit allowance [click here]. The annual salary for this position is up to $53,855.00 based on education and experience.

Position Description:  
To provide consultation, training, mentoring and technical assistance to Child Guidance Child Development Specialists across the state.To provide Child Development services in a county health department at least 40% of the time.

Duties include, but are not limited to:
• Duties include but are not limited to planning, developing, implementing, maintaining, and monitoring the Child Guidance/Child Development services; providing direction and coordination for child development technical supervision on a statewide level; assist in the recruitment of Child Development Specialists to fill OSDH vacancies; provide technical assistance to other OSDH program areas to assure developmental needs of children are being supported; providing education to the general public, various groups, and professional organizations on child development issues; directing, supervising, and evaluating staff; providing opportunities for staff development.

Education and Experience
Requirement of a master's degree child development, early childhood education, early childhood special education, developmental psychology, or family relations/child development or a master's degree in special education with a minimum of 18 graduate, post graduate, or upper level hours (300 or above) in any of the following areas: typical and atypical infant and toddler development, parent-child relations, positive guidance/discipline strategies with young children, family systems, family relationships, assessment/evaluation, working with parents of exceptional infants and toddlers, and developmentally and  individually appropriate early childhood curriculum and instructional practices. Minimum of 7 years post master's experience working in the area of child development, early childhood education or early childhood special education. Minimum of 5 years supervisory experience.
The Oklahoma State Dept. of Health has been authorized to use a selective qualification when interviewing applicants for this position.
"Applicant must be eligible for C.C.P.S through the Oklahoma Family Resource Coalition."
Knowledge, Skills and Abilities
Knowledge of typical and atypical child development from birth through adolescence; of methods and techniques used to evaluate developmental skills and abilities; of procedures of conducting parent education; of the skills and techniques for child care and guidance; of the procedures and curricula of early childhood education; of community and state health and welfare resources for children and their parents; and of procedures for use in the education and in-service training of personnel in child care services and of principles and practices of effective supervision. Ability is required to supervise and instruct other child development specialists, and administer programs; to establish and maintain effective working relationships with others; to plan and assign work to most effectively attain established goals; to exercise good judgment in evaluating situations and making decisions; and to communicate effectively, both orally and in writing.
NOTES
REQUIREMENTS:

If education, certification or licensure is required to meet qualifications, applicants must provide documentation at the time of interview.
All applicants are subject to a background check and must be legally authorized to work in the United States without visa sponsorship.
FOR ADDITIONAL INFORMATION ABOUT WORKING AT THE OKLAHOMA STATE DEPARTMENT OF HEALTH CLICK HERE

Please read instructions carefully and include all required documents when you submit your application.


No additional information will be accepted after the application has been submitted.
0816
Conclusion
Veteran's Preference Points Apply only for initial appointment in the Classified Service.