Introduction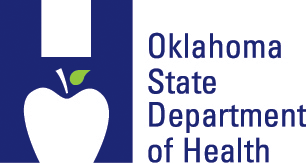 Travel Required.

The Oklahoma State Department of Health (OSDH) is committed to providing quality health services to Oklahoma citizens. Our mission is to protect and promote health, to prevent disease and injury, and to cultivate conditions by which Oklahomans can be healthy.

OSDH is seeking a full time Program Coordinator providing support to Family Support & Prevention Services This is an unclassified position in state government, located in Family Support & Prevention Services.  OSDH offers a comprehensive Benefits Packet, including a generous benefit allowance to offset the cost of insurance premiums for employees and their eligible dependents.  For more information about the benefit allowance [click here]. The annual salary for this position is up to $63,528.00 based on education and experience.

Position Description:
This position serves as consultant in the Office of Child Abuse Prevention (OCAP). The incumbent will be a subject matter expert (SME) in the areas of: Child abuse and neglect prevention, child development, parenting skills, and home visitation principles and practices. The incumbent will provide on-site consultation to a minimum of 10 state funded Contractors using the Parents as Teachers (PAT) model a researched based model. Consultation will occur across the state on annual site visits and during regular communication.

Additional responsibilities include development and implementation of program policy based on PAT Essential Requirements, developing/conducting training and assuring delivery of quality services and compliance with contract terms of service.

Duties include, but are not limited to:
• Consultation and technical assistance is provided in a variety of methods, including onsite visits, telephone and electronic communication.
• Ensures all Contractors are providing home visitation services in alignment with the PAT Essential Requirements.
• SME regarding recognizing and reporting child abuse and neglect and follow-up on reported cases.
• Collaborates with the PAT Program Manager and Service Director in developing the state plan for child abuse and neglect prevention.
Perform chart audits to identify trends in practice and monitor for deficiencies in documentation and data collection. The Consultant will develop a plan of correction and monitor progress to bring out of compliance Contractors into compliance with the PAT Model and contract requirements.
• Creates reports in order to analyze and evaluate programs to identify opportunities to improve service delivery, increase client recruitment, enrollment and engagement and improve client and program outcomes which are published in a report that is submitted to the Governor's office annually.
• Plan, prepare and perform programmatic audits annually
• Conducts yearly site visits for the purpose of monitoring compliance with contract terms and conditions. Prepares written reports summarizing site visit findings.
• Provides Contractors with updates to the Program Procedures Manual, Financial Manual, Evaluation Manual and database updates.
• Review and approves invoices, contract modifications, budget revisions and travel requests.
• Monitors Contract awards and spend down trends.
Assists Contractors in developing Continuous Quality Improvement (CQI) Projects required by the PAT Model, and monitors projects for progress and outcomes.
• Analyze and evaluate CQI reports to identify opportunities to improve services and reports results of each project to the PAT National Office.
• Responsible for developing and implementing program policy and procedures based on PAT Model requirements, contract requirements and updated trends.
Deliver core content of early childhood practices using a variety of formats (e.g. one-to-one, large group, small group, web-based)
• Demonstrate proficiency in curricula and screening tools approved by the PAT model
• Conducts child abuse and neglect recognition, reporting and documentation training and has extensive knowledge of current legislation, funding and budget issues to provide the most current information to Contractors

Education and Experience
Bachelor's Degree, with experience in the home visitation program.

Preferred Qualifications – Master's Degree.

Knowledge, Skills and Abilities
Possess the ability to communicate effectively both orally and in writing and to interpret policy and procedure. Experience with home visitation program. Knowledge of child development evidence based programs, strength-based approach and current legislation funding/budget issues.

Physical Demands and Work Environment - None.
NOTES
REQUIREMENTS:

If education, certification or licensure is required to meet qualifications, applicants must provide documentation at the time of interview.
All applicants are subject to a background check and must be legally authorized to work in the United States without visa sponsorship.
FOR ADDITIONAL INFORMATION ABOUT WORKING AT THE OKLAHOMA STATE DEPARTMENT OF HEALTH CLICK HERE

Please read instructions carefully and include all required documents when you submit your application.


No additional information will be accepted after the application has been submitted.
2029
Conclusion
Veteran's Preference Points Apply only for initial appointment in the Classified Service.