Introduction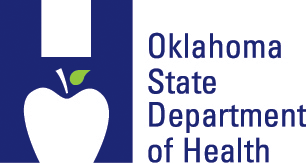 Psychological Clinician II up to $47,799.77 annual
Psychological Clinician I up to $39,833.14 annual

The Oklahoma State Department of Health (OSDH) is committed to providing quality health services to Oklahoma citizens. Our mission is to protect and promote health, to prevent disease and injury, and to cultivate conditions by which Oklahomans can be healthy.

OSDH is seeking a full time Psychological Clinician providing support to the SoonerStart Program. This is an unclassified position in state government, located in Norman, OK.  OSDH offers a comprehensive Benefits Packet, including a generous benefit allowance to offset the cost of insurance premiums for employees and their eligible dependents.  For more information about the benefit allowance [click here]. The annual salary for this position is up to $47,799.77 based on education and experience.

Position Description:
Performs psychological services including assessment, diagnosis, and treatment of mental health conditions that impact functioning of children and families in homes and daycares. We educate caregivers and demonstrate the activities that would be specific to their child's educational and therapeutic needs while performing ongoing assessment and therapy plans. Mental health treatment is based on the established research in the field and identified as effective for disruptive behavior difficulties, trauma recovery, biologically based conditions such as anxiety and mood conditions.

This position is headquartered in Cleveland County and will cover Cleveland, Garvin, and McClain Counties.

Duties include, but are not limited to:
• Provides family centered services to children and their families.
• Conducts a multidisciplinary evaluation using highly specialized instruments for administration, scoring and interpretative psychological/social evaluations to determine eligibility as well as to determine current levels of functioning for program planning.
• Develop an appropriate Individual Family Service Plan based on evaluation and assessment results tailored specifically to each client to maximize their strengths to overcome areas of deficits.
• Provide specialized clinical services at the client's home or other community settings to provide educational support, therapeutic interventions and modeling to assist the client's family in maximizing their development in all five areas of development.
• Completion of clinical documentation of professional work, to include session notes in form required by agency, service plan development and maintains confidential records of client's services in compliance with state and federal regulations.

Education and Experience
This position may be underfilled at the lower level.

Psychological Clinician I - requirements at this level consist of a master's degree in psychology, counseling, human relations, clinical/direct practice social work, or a closely related field which must have included one semester of at least three hundred hours of applied clinical practicum in psychology or counseling.

Psychological Clinician II - Level I plus one-year post-master's experience providing professional psychological services.

Knowledge, Skills and Abilities
Knowledge of psychotherapeutic/behavioral intervention techniques; of various assessment and evaluation tools; of the principles, methods and techniques of administering, scoring, and interpreting a variety of psychological tests including complicated or specialized tests; of mental disorders, their symptoms, treatment, and social implications in relation to client and family; of the application of psychological theories with respect to group and individual behavior; of the principles and methods of statistical research as applied to the field of psychology; and of methods and techniques used in training and of psycho educational parent training techniques; and of chemical dependency treatment and counseling techniques. Ability is required to apply psychological techniques, to evaluate and diagnose psychological problems; to develop therapeutic treatment/plans; to provide therapeutic counseling; to administer psychological tests; and to communicate effectively both orally and in writing.
NOTES
REQUIREMENTS:

If education, certification or licensure is required to meet qualifications, applicants must provide documentation at the time of interview.
All applicants are subject to a background check and must be legally authorized to work in the United States without visa sponsorship.
FOR ADDITIONAL INFORMATION ABOUT WORKING AT THE OKLAHOMA STATE DEPARTMENT OF HEALTH CLICK HERE

Please read instructions carefully and include all required documents when you submit your application.


No additional information will be accepted after the application has been submitted.
0150
Conclusion
Veteran's Preference Points Apply only for initial appointment in the Classified Service.