Introduction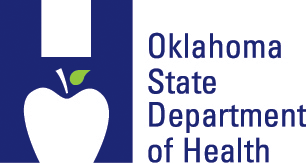 The Oklahoma State Department of Health (OSDH) is committed to providing quality health services to Oklahoma citizens. Our mission is to protect and promote health, to prevent disease and injury, and to cultivate conditions by which Oklahomans can be healthy.
OSDH is seeking a full time Public Health Specialist providing support to Ottawa County Health Department. This is a classified position in state government, located in Miami, OK. OSDH offers a comprehensive Benefits Packet, including a generous benefit allowance to offset the cost of insurance premiums for employees and their eligible dependents.   For more information about the benefit allowance [click here]. The annual salary for this position is up to $33,682.00 based on education and experience.

Position Description:  
This position will be assigned responsibilities designed to build skills as incumbents work toward full performance in conducting inspections of food establishments, public bathing facilities (public swimming pools), lodging facilities, and daycare facilities and prepare inspection reports that are then sent to OSDH Consumer Protection. This position will conduct investigations and prepare reports on foodborne illness outbreaks, complete complaint reports associated with food inspection program, animal bites (rabies investigations) and nuisances' complaints.
Travel Required
BASIC PURPOSE
Positions within this job family are assigned responsibilities for planning, performing or supervising technical and professional work involving consumer protection and public health services.  This includes performing inspections, surveys, and investigations to identify and eliminate conditions hazardous to life and health, providing consultative services and assistance in assigned areas of responsibility, ensuring corrective actions are taken to eliminate public health or other hazards, and ensuring compliance with applicable statutes and regulations. 
LEVEL DESCRIPTORS
The Public Health Specialist job family consists of five levels which are distinguished by the level of complexity of specific job assignments, the extent of responsibility assigned for specific tasks, the level of expertise required for completion of the assigned work and the responsibility assigned for providing leadership to others.
Level I:   
This is the basic level of this job family where incumbents are assigned duties and responsibilities in a training status to build their skills in conducting inspections and investigations, performing basic professional analysis, and interpreting state and federal laws.  In this role they will, under close supervision, perform tasks involving the evaluation of inspection or survey data and the preparation of technical records and reports, and assist in making recommendations concerning remedial actions to correct public health hazards and provide for consumer protection.
MINIMUM QUALIFICATIONS
Level I:    
Education and Experience requirements at this level consist of the statutory requirements of Title 59 O.S. Section 1150.7, (A 2):  A bachelor's degree with a major in public health, environmental health, environmental science, physical science, natural science, biological science, agricultural science, or equivalent, from an accredited college or university with at least thirty (30) semester hours of work in physical, natural and biological science, public health and/or environmental health or environmental protection or both environmental health and environmental protection.
NOTES
REQUIREMENTS:
If education, certification or licensure is required to meet qualifications, applicants must provide documentation at the time of interview. 

All applicants are subject to a background check and must be legally authorized to work in the United States without visa sponsorship.

FOR ADDITIONAL INFORMATION ABOUT WORKING AT THE OKLAHOMA STATE DEPARTMENT OF HEALTH CLICK HERE
Please read instructions carefully and include all required documents when you submit your application.


No additional information will be accepted after the application has been submitted.
Selection Plan
Scores based on: 100% Evaluation of Education and Experience listed on a supplemental questionnaire.
***NOTE: Names of eligible applicants can be made available to State agencies upon their request, immediately following the closing date and time.