Introduction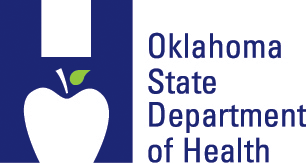 The Oklahoma State Department of Health (OSDH) is committed to providing quality health services to Oklahoma citizens. Our mission is to protect and promote health, to prevent disease and injury, and to cultivate conditions by which Oklahomans can be healthy.

OSDH is seeking a full time Program Grant Consultant providing support to Maternal & Child Health Service. This is an unclassified position in state government, located in Maternal & Child Health Services. OSDH offers a comprehensive Benefits Packet, including a generous benefit allowance to offset the cost of insurance premiums for employees and their eligible dependents.  For more information about the benefit allowance [click here]. The annual salary for this position is up to $45,050.83 based on education and experience.

Position Description:
This position will serve as the project coordinator for teen pregnancy prevention, adolescent transition, and positive youth development programs related to adolescents.

Duties include, but are not limited to:
This position will serve as the project coordinator for teen pregnancy prevention and positive youth development programs related to adolescents, including the topics of evidence-based curriculum, youth asset building, adult-youth partnerships, adolescent transition, and suicide prevention. This position will be responsible for coordinating and implementing program activities including researching evidence-based curricula and prevention strategies to reduce teen pregnancy and suicide; providing technical assistance and consultation; evaluating adolescent health prevention programs and policies (process and outcome evaluations); preparing and conducting presentations for various audiences; meeting with and facilitating groups of stakeholders; developing and disseminating educational materials; conducting media interviews; and preparing grant applications and reports, including assisting with the adolescent health portions of the Maternal and Child Health Title V Block grant.

Education and Experience
Education and Experience requirements at this level consist of a master's degree in a social science, business or public administration, health care administration, public health, nursing, health planning or statistics and one year of professional experience in health planning or adolescent health; or an equivalent combination of education and experience.

Preferred Qualifications
Masters degree in public health or social work, or two years experience working with adolescents or planning and developing programs and policies that impact youth.

Knowledge, Skills and Abilities
Knowledge, Skills and Abilities required at this level include knowledge of federal and state laws, grants, and factors pertaining to comprehensive health; of standard social science research methods and practices; of common program planning techniques; and of socioeconomic factors affecting the development of health and health service systems. Ability is required to explain health care systems, both orally and written, in relation to adolescents.

Physical Demands and Work Environment
None.
NOTES
REQUIREMENTS:

If education, certification or licensure is required to meet qualifications, applicants must provide documentation at the time of interview.
All applicants are subject to a background check and must be legally authorized to work in the United States without visa sponsorship.
FOR ADDITIONAL INFORMATION ABOUT WORKING AT THE OKLAHOMA STATE DEPARTMENT OF HEALTH CLICK HERE

Please read instructions carefully and include all required documents when you submit your application.


No additional information will be accepted after the application has been submitted.
2807
Conclusion
Veteran's Preference Points Apply only for initial appointment in the Classified Service.