Introduction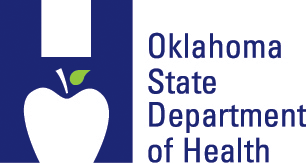 The Oklahoma State Department of Health (OSDH) is committed to providing quality health services to Oklahoma citizens. Our mission is to protect and promote health, to prevent disease and injury, and to cultivate conditions by which Oklahomans can be healthy.
OSDH is seeking a full time Administrative Technician II providing support to Tulsa Early Intervention. This is a classified position in state government, located in Tulsa County. OSDH offers a comprehensive Benefits Packet, including a generous benefit allowance to offset the cost of insurance premiums for employees and their eligible dependents.  For more information about the benefit allowance [click here]. The annual salary for this position is up to $23,213.00 based on education and experience.

Position Description:  
This position enters data into 2 data bases, files and maintains client records, answers phones, generates and sends correspondence, and receives and processes new client referrals.
STATE EMPLOYEE INFORMATION
IF YOU ARE A CURRENT OR FORMER PERMANENT, CLASSIFIED STATE EMPLOYEE, PLEASE APPLY TO THE "INTERNAL JOBS" LISTING HERE. DO NOT APPLY VIA THIS RECRUITMENT.
BASIC PURPOSE
Positions in this job family are assigned duties and responsibilities involving document production and management through a variety of manual or technological processes.  This may include preparing correspondence, reports or other documents, maintaining various filing systems, including computer records of various activities, reviewing and processing applications for permits or licenses, assisting agency customers with inquiries or problems concerning an assigned program area, processing various types of claims, requisitions, purchase orders and invoices for payment, and similar duties.
LEVEL DESCRIPTORS
The Administrative Technician job family consists of four levels of work which are distinguished by the complexity of job assignments, the extent of responsibility, and specific duties assigned, the level of expertise required for the completion of assigned tasks, and the responsibility for the supervision of others.
Level II:   
This is the career level of this job family where employees are assigned duties at all levels of complexity.  Some responsibility may also be assigned for providing training or assistance to lower level employees.
MINIMUM QUALIFICATIONS
Level II:  
Education and Experience requirements at this level consist of one year of clerical office experience or an equivalent combination of education and experience.
NOTES
NOTES/REQUIREMENTS:
If education, certification or licensure is required to meet qualifications, applicants must provide documentation at the time of interview. 

All applicants are subject to a background check and must be legally authorized to work in the United States without visa sponsorship.

FOR ADDITIONAL INFORMATION ABOUT WORKING AT THE OKLAHOMA STATE DEPARTMENT OF HEALTH CLICK HERE
Please read instructions carefully and include all required documents when you submit your application.

No additional information will be accepted after the application has been submitted.
0217
Selection Plan
Scores based on:  100% Non-Competitive
***NOTE:  Names of eligible applicants can be made available to State agencies upon their request, immediately following the closing date and time.