Introduction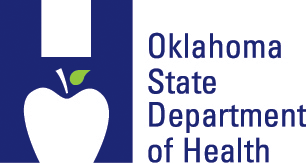 The Oklahoma State Department of Health (OSDH) is committed to providing quality health services to Oklahoma citizens. Our mission is to protect and promote health, to prevent disease and injury, and to cultivate conditions by which Oklahomans can be healthy.

OSDH is seeking a full time Program Grant Consultant (Quality Assurance/Data Coordinator) providing support to Newborn Hearing Screening Program (NHSP). This is an unclassified position in state government, located in Screening & Special Services.  OSDH offers a comprehensive Benefits Packet, including a generous benefit allowance to offset the cost of insurance premiums for employees and their eligible dependents.  For more information about the benefit allowance [click here]. The annual salary for this position is up to $51,215.28 based on education and experience.

Position Description:  
This position is responsible for developing and disseminating individualized statistical quarterly reports to monitor state mandated hospital newborn hearing screening and reporting to the NHSP.  The position will also analyze annual data and report results to the Center for Disease Control and Prevention (CDC) for national tracking and surveillance regarding hearing screening, hearing loss diagnosis, and early intervention placement.

Duties include, but are not limited to:
Data tracking and surveillance, analyze large data sets, disseminate individualized statistical quarterly reports, complete annual trend analysis, enhance quality assurance procedures, complete quality improvement projects, assist with grant activities, participate and co-lead regional, state, and national trainings, meetings and workgroups

Education and Experience
Requirements consist of a bachelor's degree in Epidemiology, Biostatistics, Data Science, or Informatics.

Preferred Qualification – Master's Degree and/or 2 years of experience.
 
Knowledge, Skills and Abilities
Knowledge of statistical and/or epidemiologic methods; of medical terminology; of statistical analysis, of epidemiological or statistical software; of social and economic conditions; of current quality assurance and quality improvement techniques.

Ability is required to establish and maintain good working relationships with others; to meet with the public and conduct public information programs; to write technical and non-technical information material; to manipulate large data sets. Additional skills include effective leadership, communication, and project management.Title 74, 840-5.5. (A)(4) - Persons employed with one-time, limited duration, federal or other grant funding that is not continuing or indefinitely renewable.  The length of the unclassified employment shall not exceed the period of time for which that specific federal funding is provided.

NOTES
REQUIREMENTS:

If education, certification or licensure is required to meet qualifications, applicants must provide documentation at the time of interview.
All applicants are subject to a background check and must be legally authorized to work in the United States without visa sponsorship.
FOR ADDITIONAL INFORMATION ABOUT WORKING AT THE OKLAHOMA STATE DEPARTMENT OF HEALTH CLICK HERE

Please read instructions carefully and include all required documents when you submit your application.


No additional information will be accepted after the application has been submitted.
2798
Conclusion
Veteran's Preference Points Apply only for initial appointment in the Classified Service.