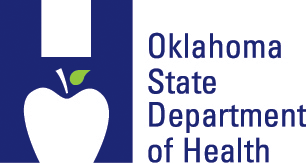 The Oklahoma State Department of Health (OSDH) is committed to providing quality health services to Oklahoma citizens. Our mission is to protect and promote health, to prevent disease and injury, and to cultivate conditions by which Oklahomans can be healthy.
OSDH is seeking a full time Registered Nurse providing support to Newborn Screening Program. This is an unclassified position in state government, located in Screening & Special Services. OSDH offers a comprehensive Benefits Packet, including a generous benefit allowance to offset the cost of insurance premiums for employees and their eligible dependents.  For more information about the benefit allowance [click here]. The annual salary for this position is up to $55,453.00 based on education and experience.

Description:
This position will provide case management to all infants and families across Oklahoma for children with an out-of-range newborn screening results. The coordinator works as a team with the laboratory newborn screening staff, key hospital personnel, and clinic personnel to ensure that babies identified with out of range screening results receive the appropriate follow up by providing abnormal screen results, protocols for further testing, and linking primary care providers to specialists.

Duties include, but are not limited to:
• Coordinate case management for out-of-range newborn screening (NBS) results
• Manage NBS Program schedule to ensure case management activities are performed
• Consult with hospitals and health care providers to ensure follow up treatment is received
• Manage case files ensuring accuracy and completion
• Mentor health care providers and families of newborns
• Develop and monitor grant and contract budgets
• Provide technical direction and supervision to staff within the newborn screening program.

Knowledge, Skills and Abilities:
This position requires specialized knowledge of the newborn screening process, diseases and complex medical interventions; knowledge of professional nursing theory, practices, and techniques; of health promotion and disease prevention; of nursing management of available health care resources; of nutrition and diet therapy; of the functions of various clinical departments; of available health programs and resources; of federal and state rules and regulations concerning health services; of accreditation, certification and licensure standards; of preventive health practices; of principles and methods of teaching; of nursing standards; and of nursing policies and procedures.
Ability is required to identify conditions, signs and symptoms, diagnostic testing, treatment and potential outcomes; to develop, plan, and implement an effective nursing care program and to provide education and training; to assess condition and needs of patients, families and communities appropriate to the care setting; to take appropriate intervention; to counsel and teach patients and families; and to provide direction or guidance to non-licensed personnel in assigned area of responsibility to ensure quality care. Effective leadership and communication skills are essential.
Education and Work Experience:
Requirements consist of possession of a valid Oklahoma license as a registered nurse as approved by the Oklahoma Board of Nursing or, Registered Nurse License recognized by the enhanced Nurse Licensure Compact (eNLC) and two (2) years of professional nursing experience.
This position has preferred qualifications: 
A bachelor's degree, and/or experience in Newborn Screening, Neonatal/Pediatric Nursing, and/or case management
Applicants who demonstrate they possess the minimum qualifications (education and experience requirements) and the preferred qualifications will be given additional consideration during the interview process.
Title 74, 840-5.5. (A)(4) - Persons employed with one-time, limited duration, federal or other grant funding that is not continuing or indefinitely renewable.  The length of the unclassified employment shall not exceed the period of time for which that specific federal funding is provided.