Thorne Research - Facilities Maintenance Technician
Post-Hire Training
Recruitment #92-94-04
| | |
| --- | --- |
| Company | Thorne |
| Date Opened | 9/21/2017 12:15:00 PM |
| Filing Deadline | 11/30/2017 11:59:00 PM |
| Location | Berkeley |
Introduction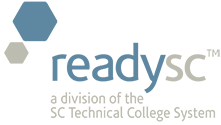 readySC™
In Cooperation With
Trident Technical College
is assisting with the recruitment and training for

Thorne is a personalized health solutions company dedicated to improving individual outcomes through science and technology. For over 30 years, Thorne has led the nutritional supplement industry in providing researched-based, high-quality natural products, including foundational vitamins and minerals, therapeutic-focused nutritional supplements, and NSF Certified for Sport products. By leveraging cutting-edge research and personalized data through affiliate WellnessFX, Thorne offers customized preventive health solutions for practitioners, their patients, and athletes. 
Thorne is building a new manufacturing facility in Summerville, SC
Potential employment opportunities exist for: 
Facilities Maintenance Technician
Job Description: 
The Facilities Maintenance Technician is responsible for maintenance and repair of buildings, grounds, utilities, and equipment.
Responsibilities: 
Perform semi-skilled installation and repair work in maintenance electrical, plumbing, carpentry, mechanics, and HVAC.

 

Complete and document routine service requests, equipment inspections and preventative maintenance tasks at appropriate intervals and by assigned due dates to ensure safe and efficient operations

 

Completes minor remodeling and equipment installation projects

 

Coordinates outside vendor service calls and minor projects

 

Assists with development of preventative maintenance SOPs

 

Supports production equipment maintenance

 

Maintain all assigned equipment areas in a constant state of inspection-readiness, including cleanliness, safety, and compliance with cGMP requirements.

 

Coordinate with contractors performing repairs, modifications, and installations of production equipment

 

Work with Production, Engineering, and Quality on new system installations or modifications

 

Assist in projects for facility modification, capacity expansion, and efficiency improvements

 

Provides on-call support as assigned

 

Demonstrates a working knowledge of the Thorne facilities and maintenance equipment, and demonstrates initiative to report damage or potential problems with equipment or grounds in a timely manner.

 

Keeps supervisor informed of project status and recognizes the need to ask for help in order to achieve goals. 

 

Employee is at work as scheduled, starts work at the beginning of a shift, is on time to meetings, completes assigned tasks in a timely manner, and works overtime as required.

 

Demonstrates initiative and job knowledge by suggesting ideas, discovering new and better ways of accomplishing goals and finds innovative, well thought-out solutions to problems

 

Employee knows and follows the Maintenance Department policies and procedures and Thorne Research policies and procedures as outlined in the Employee Handbook.

 

Promotes the Company's Mission and Values, including an accountable, innovative and results-oriented culture promoting customer service, openness, teamwork, mutual trust and respect.

 

Actively participates in all required training and development programs and electives as may suit one's needs, and support colleagues, trainers and management as appropriate with these efforts.

 

Performs other duties as assigned.

 
Qualifications, Education and/or Experience: 
By training, education and/or experience, employee must be able to perform the essential duties of the job.

High school diploma or general education degree (GED) is required.

Associates Degree in a relevant technical field, or completion of a formal apprenticeship preferred.

Licensing or trades certification in areas of expertise preferred.

Previous experience in Pharmaceutical, Biotech, or Food manufacturing preferred.

 

Minimum 4 years' experience in commercial facility operations and maintenance required.

2+ years' experience in at least two of the following trades: carpentry, plumbing, electrical, HVAC, mechanics or pneumatics required.
Language Ability:
Employee is able to read and understand written directions in English, including Standard Operating Procedures (SOPs), current Good Manufacturing Practices (cGMPs), and the Thorne Research Employee Handbook.

The employee follows instructions, both verbal and written, and communicates effectively with supervisors and fellow employees.
Math Ability:
Ability to add, subtract, multiply, and divide in all units of measure used in the Maintenance Department, using whole numbers and decimals. 

 
Reasoning Ability:
Ability to solve practical problems and deal with a variety of concrete variables in situations where only limited standardization exists.

Ability to interpret a variety of instructions furnished in written, oral, diagram or schedule form.
Computer and Technical Skills:
Employee can use the equipment and software required to accomplish the responsibilities of the position, which include tracking work requests, reviewing operations manuals and creating and maintaining project files.
Physical Demands:
Must be able to work in a stationary position as well as move about unassisted for a 10-hour or 8- hour shift and overtime as assigned, and when necessary, in an enclosed room

 

Must be able to work while wearing a half-mask respirator or full-air respirator for up to four hours at a time and be able to follow Thorne Respiratory Protection Program guidelines

 

Must be able to stoop, kneel, crouch, or crawl as circumstances arise during the course of a shift.

 

Must be able to operate, activate, use, prepare, and clean equipment or machinery, occasionally grasping with force and using twisting wrist movements.

 

Must be able to hear and converse with supervisors and other employees. Must be able to see and read small print. Must be able to work in a moderate noise level environment.

 

Must be able to move or lift items weighing up to 50 pounds from floor to table and from table to floor, occasionally, during a 10-hour or 8-hour shift.

Must have sufficient range of motion with arms and hands to reach overhead and to the side, often repetitively, during a 10-hour or 8-hour shift.

Must be able to ascend/descend a ladder while carrying up to 20 pounds of materials.
THORNE RESEARCH IS AN EQUAL OPPORTUNITY EMPLOYER