Thursday, September 24, 2020
Keurig Dr. Pepper - Various Postions
Post-Hire Training
Recruitment #10-003-01
| | |
| --- | --- |
| Company | Keurig Dr. Pepper |
| Date Opened | 11/13/2019 10:00:00 AM |
| Filing Deadline | 1/20/2020 11:59:00 PM |
| Location | Spartanburg |
Introduction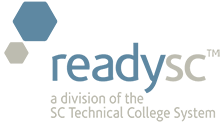 readySC™
In Cooperation With
Spartanburg Community College
is assisting with the recruitment and training for
At Keurig Dr Pepper, we're building on our rich heritage to create the beverage company of the future. Join our strong, committed team of more than 25,000 employees in the U.S., Canada, Mexico, the Caribbean, Europe and Asia who deliver outstanding results every day across Marketing, Sales, Distribution, Manufacturing, Engineering, Research and Development and more.
The Spartanburg operation is a state of the art coffee roasting and pod packaging facility in addition to hosting a full beverage distribution center.  Spartanburg is the largest KDRP manufacturing and distribution location.  The site will operate on the foundational principles of TPM (Total Productive Maintenance); leverage the principles of Lean manufacturing and harness the power of High Performance Teams.  All associates at the Spartanburg site will have accountability to a functional business unit in addition to the full site operation.  The site will run on state of the art enterprise IT and manufacturing execution systems with highly automated processing, packaging, and material movement equipment.
The link below will take you to the company career site to view all jobs available at Keurig Dr. Pepper in Spartanburg, SC.