AIRSYS Cooling Technologies Inc. - Assembly Line Associate
Post-Hire Training
Recruitment #10-047-03
| | |
| --- | --- |
| Company | AIRSYS Cooling Technologies Inc. |
| Date Opened | 6/29/2021 2:00:00 PM |
| Filing Deadline | 7/30/2021 11:59:00 PM |
| Location | Spartanburg, SC |
Introduction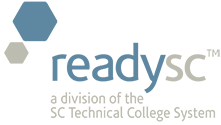 readySC™
In Cooperation With
Spartanburg Community College
is assisting with the recruitment and training for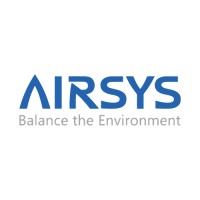 AIRSYS Cooling Technologies Inc.
AIRSYS Cooling Technologies Inc. is launching a new facility in Spartanburg County.  AIRSYS Cooling Technologies Inc. will manufacture high-performance HVAC wall pack units for the telecom industry, as well as for human comfort to be used primarily at educational facilities across the US
Potential employment opportunities exist for:
Assembly Line Associate – First Shift (7:00 AM – 5:30 PM)
Job Duties:
·       Read, interpret and follow basic blueprints, diagrams, engineering drawings, specifications, bills of materials, and other written instructions or procedures to accurately assemble equipment and products
·       Utilize handheld tools such as a handheld screw and drill gun
·       Take precision measurements to ensure perfect fit of components
·       Maintain inventory of product in workstations
·       Perform quality work checks to ensure the product meets quality standards
·       Identify product defects and complete appropriate documentation when defects are identified
·       Rework and/or repair assembled equipment and products according to engineering specification changes
·       Perform all work in accordance with quality standards and established safety procedures
·       Maintain a clean and safe work area
Experience Required:
·       High School Diploma or GED
·       1-2 years mechanical assembly experience may be required
·       Basic reading skills. Must be able to follow directions
·       Technical knowledge and ability to read blueprints, drawings etc.
·       Basic computer navigation and utilization skills
·       Ability in using tools (e.g. clamps) and machines
·       Good understanding of quality control principles
·       Ability to perform work accurately and thoroughly
·       Ability to use thinking and reasoning to solve a problem
·       High attention to detail and self-motivation skills
·       Excellent hand-eye coordination and physical condition
·       Good communication skills (verbal and written)
Openings available for first shift Monday – Thursday 7:00 am to 5:30 pm
Starting wage:  $15/hour
AIRSYS Cooling Technologies Inc. offers health insurance benefits including medical, dental and vision (Company pays 85% of costs for employees and 60% of costs for all dependents), Company paid short term and long term disability, Company paid life insurance (50k), additional voluntary life insurance, 401k with company match, FSA, Dependent Care Savings Account, paid vacation and paid sick days.
Internet access available at:
 SC Works – Spartanburg
220 East Kennedy Street
Spartanburg SC  29302
Or your nearest SC Works office
Office Hours:  8:30 a.m. – 5:00 p.m.
An Equal Opportunity Employer
Click on a link below to apply for this position: