Horton, Inc. - Shipper
Post Hire Training
Recruitment #10-052-01
| | |
| --- | --- |
| Company | Horton, Inc. |
| Date Opened | 3/1/2021 2:00:00 PM |
| Filing Deadline | 6/30/2021 09:40:00 AM |
| Location | Westminster, SC |
Introduction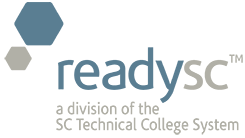 In cooperation with
Tri-County Technical College
  is assisting with the recruitment and on-the-job training for
Horton, Inc.
You will find Horton's engine cooling solutions around the globe…on heavy-, medium- and light-duty trucks…on motor coaches and buses…on construction, agricultural and mining equipment…and on generators and industrial compressors. Almost any place you find engines with optimized cooling systems, you will find Horton.
IMMEDIATE positions exist for:
Position Information: Responsible for accurate and safe execution of Material handling duties.
Moves material between process areas and stock storage areas.  
Fills orders from stock and prepares products for shipment by packaging, attaching proper labels and completing shipping documents.   
Loads or unloads trucks using material handling equipment. 
Responsibilities
Using information from pick lists, gathers parts in the proper quantities for shipments.

Monitors back order lists and fills back orders as first priority in order to satisfy customer demand and avoid excess congestion in the manufacturing process.
Visually inspects parts in the process of handling them, sorting out any which are identified as defective.
Checks part numbers, and other identifying features in order to be certain that the correct parts are selected.

Fills shipping orders.

Sorts orders by ship date priority and determines the day of the week to ship orders.
Pulls goods from inventory and assembles and packs orders for shipping, following standard packaging procedures, making certain that all types and quantities of materials are correct.

Performs other duties of a similar nature when caught up with orders. Specific examples include assisting stocking shelves, re-stocking returned goods. Performs other duties as directed by the manager.
Qualifications
Requires a high school diploma, or equivalent (GED).  
Six months of relevant work experience in a manufacturing environment is a plus. 
Must have legal authorization to work in the United States.  
Relocation allowance may be provided if the individual has all of the necessary qualifications. 
We offer a competitive salary and benefits package.  
To apply, qualified candidates should click on the links below:
You will be taken to another website to apply.
Horton Holding, Inc. is an Equal Opportunity/Affirmative Action employer. All applicants will receive consideration for employment without regard to race, national origin, age sex, religion, disability, sexual orientation, marital status, veteran status, gender identity or expression, or any other basis protected by local, state or federal law.   EOE.  Veterans/Disabled