Horton, Inc. - Machine Operator
Post Hire Training
Recruitment #10-052-03
| | |
| --- | --- |
| Company | Horton, Inc. |
| Date Opened | 3/3/2021 4:00:00 PM |
| Filing Deadline | 6/30/2021 09:40:00 AM |
| Location | Westminster, SC |
Introduction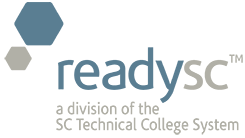 In cooperation with
Tri-County Technical College
  is assisting with the recruitment and on-the-job training for
Horton, Inc.
You will find Horton's engine cooling solutions around the globe…on heavy-, medium- and light-duty trucks…on motor coaches and buses…on construction, agricultural and mining equipment…and on generators and industrial compressors. Almost any place you find engines with optimized cooling systems, you will find Horton.
IMMEDIATE positions exist for:
This Machine Operator position reports directly to the Facility Lead and must work in coordination with co-workers to be effective. This position is primarily responsible for the production of quality product by operating different types of machinery to assemble product. This opening is for 2nd shift and associates may need to train on 1st shift. 
Responsibilities
Will be expected to be able to perform daily tasks.

Read and follow instructions on routings and work instructions for each job.
Checks stock bins for adequate supplies of sub-assembly, parts and any other items needed. Contacts material handler or Production Lead and Area Manager if shortages exist.
Complete all departmental paperwork, such as routings, assembly tickets, downtime tracking sheets, production status sheets and daily checklists. Communicate questions and problems to Lead or Area Manager
Responsible for the safe operation of machinery used for pre-assembly components. Machinery may vary from hand tools to large stamping or molding presses as determined by area.
Perform frequent quality checks as directed by management or a Quality Representative. May be required to use quality inspection tools such as gauges, micrometers and/or calipers. 

Continuously inspect part quality.

Relay all information about current job to oncoming shift.
Maintain production rate on each job.

Prepares work to be accomplished by studying assembly instructions and blueprint specifications. Assembles components by examining connections for correct fit; fastening parts and subassemblies.
Verifies quality specifications by measuring completed component/product. Will be responsible for the operation and set-up of all simple and complex machines within their assigned area.
Ensure data accuracy before transacting in inventory system. Elevate issues or suspected discrepancies to management.
Will be required to fill in as Operator in other departments as directed/rotated.
Train new operators when assigned.
Practice 6S and maintain clean and safe work areas at all times.
Other duties as assigned.
Qualifications
Requires a high school diploma, or equivalent (GED).  
Previous relevant work experience in a manufacturing environment a plus
To perform this job successfully, an individual must be able to perform each duty satisfactorily. 
Ability to work well in a group and individually.
Some degree of mechanical aptitude may be required.
Must have legal authorization to work in the United States.

 

 
Relocation allowance may be provided if the individual has all of the necessary qualifications. 
We offer a competitive salary and benefits package.  
To apply, qualified candidates should click on the link below:
You will be taken to another website to apply.
Horton Holding, Inc. is an Equal Opportunity/Affirmative Action employer. All applicants will receive consideration for employment without regard to race, national origin, age sex, religion, disability, sexual orientation, marital status, veteran status, gender identity or expression, or any other basis protected by local, state or federal law.   EOE.  Veterans/Disabled